Apr 27 2012 11:22PM GMT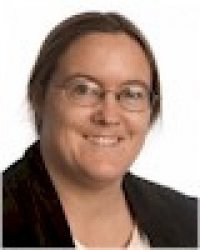 Profile: Sharon Fisher
Earlier this month at the National Association of Broadcasters show in Las Vegas a company called hVault announced that, Real Soon Now, it was going to ship a holographic storage system with some pretty amazing capabilities:
Holographic media has an archival lifetime in excess of 50 years, which eliminates the 2-5 year cycle of replacing magnetic media. Holographic storage systems consume about 1/100th the power of equivalent disk storage and can operate without any special power conditioning or cooling. Holographic media is totally impervious to magnetic fields, static electricity, extremes of temperature and humidity, atmospheric dust or water damage."
Golly.
If all this sounds familiar, it should. It was at another show — another NAB, in fact, in 2005 — when we heard about another company, InPhase, that was demonstrating and about to ship a holographic storage product where the discs would also last for….wait for it….50 years. We continued to hear about it on and off over the next few years, always on the verge of shipping, in March 2006, April 2006, November 2006, February 2007, April 2008…
And, in an amazing coincidence, what the Boulder, Colo.-based hVault is selling actually is the InPhase technology — which it bought after InPhase went bankrupt, after spending $100 million.
Meanwhile, no product details, no price, no ship date beyond "spring." (In 2007, the drives were supposed to be $18,000 and each 300-gb disc was supposed to cost $300.) "Soon after will be followed by a family of drives ranging from 800GB to 1.6TB in capacity," gushed an April 2006 article.
While some publications posted the press release and went along with it hook, line, and sinker, some readers were less sanguine. "Vendor: "So archive your digital data, forget it, and read it back in 50 years."#ihaveabridgeforyou," Tweeted one cynic.
As someone who wrote about it in April 2006 and thought it sounded sketchy then, let's just say I'm….dubious.