Sep 30 2011 11:08PM GMT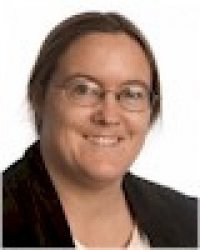 Profile: Sharon Fisher
One of the most interesting aspects about the announcement this week that EMC CEO Joe Tucci was planning to step down by the end of next year was how blase' everyone was about it. He wasn't fired. He isn't dying (so far as we know, existential aren't-we-all-dying questions aside). He's not part of a parade of CEOs who have come and gone. It's just, hey, next year I'll be 65, time to go.
Part of this, of course, is in contrast to other CEO departures this year where people were fired, dying, part of a parade, and so on. Compared to, say, HP, Apple, or HP again, respectively, the notion of a guy who become CEO ten years ago, did his job, and is leaving at a normal retirement age seems almost quaint.
Part of this, too, is the company culture. EMC may be one of the biggest storage companies out there, but it's not a rock star consumer-driven company the way Apple is. It's normal there for the succession to be a relatively gentlemanly affair. Tucci did his time before he became CEO, serving under the previous CEO as executive chair for two years, and will serve as executive chair for the next EMC CEO, whomever he may be (nobody's suggesting that the next CEO of EMC might be female).
Part of it is also the lack of drama around the succession. Yes, it's true, nobody was named as the next CEO yet, and of course there's always the potential of a bunch of little storage Borgias backstabbing and poisoning each other. But EMC is the sort of company where people use the term "deep bench" a lot. Most articles around Tucci's announcement (which he made to the Wall Street Journal, naturally) named at least four potential successors, any one of whom would be qualified to run the company. Nobody's wringing their hands suggesting that EMC will have to go outside the company to find someone qualified.
Part of it is that even with his more than one-year notice, this isn't a surprise; Tucci started talking about succession a year ago — with the same four guys as potential successors. (And nobody's trying to out any of them, as people are doing with Apple's Tim Cook.)
The biggest problem cited in the very few articles around the announcement — there's more articles about the fact that Tucci is going to be speaking at an Oracle conference next week than there are about his retirement — is whether he should continue to stay after stepping down, which the Wall Street Journal started by including EMC in a list of companies where CEOs stay on as executive chairs.
The Motley Fool is trying to beat the drum for a shareholder revolt against the fact that the next EMC CEO will be continue to be both CEO and chairman, but they're pretty alone in that.
At this point, about all we can do is wait to see who gets appointed the next EMC CEO — and there's no timetable for that yet.