Sep 20 2012 10:00AM GMT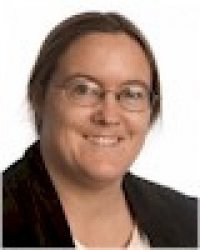 Profile: Sharon Fisher
The only problem with HGST's helium-filled disk drive is that any audio ends up sounding like this.
Just kidding.
The company — formerly known as Hitachi Global Storage Technologies, and now a Western Digital company — has announced a helium-filled hard disk platform, scheduled to ship next year for an undetermined price without specifications, all of which are supposed to be announced when it ships. The technology was demonstrated at a recent Western Digital investor event.
Okay, so why helium? Said the company:
The density of helium is one-seventh that of air, delivering significant advantages to HGST's sealed-drive platform. The lower density means dramatically less drag force acting on the spinning disk stack so that mechanical power into the motor is substantially reduced. The lower helium density also means that the fluid flow forces buffeting the disks and the arms, which position the heads over the data tracks, are substantially reduced allowing for disks to be placed closer together (i.e., seven disks in the same enclosure) and to place data tracks closer together (i.e., allowing continued scaling in data density). The lower shear forces and more efficient thermal conduction of helium also mean the drive will run cooler and will emit less acoustic noise.
That's seven platters as opposed to the current five, though HGST didn't specify how much more dense the data could be nor would this could mean in terms of improved disk capacity. However, storage analyst Tom Coughlin wrote in Forbes that this means "HGST could ship close to 6 TB drives in 2013 and even 10 TB drives with 7 platters could be possible within two years after that."
The company did say, however, that the helium-filled drive used 23 percent less power, for a 45 percent improvement in watts-per-TB. In addition to consuming less power, the drive operates four degrees Celsius cooler, requiring less cooling in the system rack and data center, the company said.
HGST has been working on the technology — the operative part of which is designing a leakproof case — for six years, before Western Digital bought it in March, 2011, and took possession in March, 2012.
What the companies didn't mention, however, is how they might deal with a worldwide shortage of helium that is causing a ballooning of the price, literally — helium balloons now cost three times as much as they did just six months ago. As it turns out, the gas is heavily used in the computer industry.
"Helium is usually generated as a byproduct of natural gas mining, and we're currently in the middle of a shortage of helium, due partly because the recession has slowed natural gas production," wrote Brad Tuttle in Time. "About three-quarters of the world's helium is produced in the U.S., according to the Kansas City Star, and while production is supposed to be increased by the end of the year in spots ranging from Wyoming to Russia, the element is expected to be in short supply for months, if not years."