Oct 27 2014 10:24PM GMT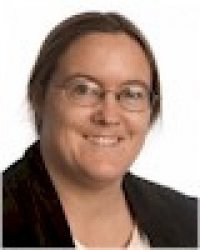 Profile: Sharon Fisher
Tags:
Depending on whom you ask, either everything is fine or we should be locking up the country to protect us all from Ebola. And frankly, at this point we don't really know for sure. But there is something you can do: Make sure your company is prepared.
Whether it's Ebola, enterovirus 68, or the flu, it's possible for an illness to affect your company and the world it operates in. In a sense, preparing for a pandemic of any sort is no different from preparing for any other natural disaster, whether it's a flood, hurricane, or tornado. (Except that a pandemic can last for weeks or months, while natural disasters are typically over in a few days.)
So, think about the same sorts of preparations you'd make for, say, a blizzard, and adapt them a bit.
Make sure staff can work from home, whether it's because they can't use the roads or because there's a quarantine. Do they have the access they need? Computer equipment? Passwords? Is there a virtual private network set up to help protect the company when people are dialing in over a public network? Check with everyone and get these things set up now to make sure they'll be available at a moment's notice should you need them. And have everyone test their systems periodically to make sure they can still get online.
Make sure that there isn't any single point of failure in the daily processes. Are there passwords or procedures that only one person knows? What happens if that person gets sick or can't make it into the office, for whatever reason? The disaster recovery manual — you have one, right? — also needs to be accessible from a remote location.
While there's not really an Ebola vaccine yet, there are vaccines for other illnesses with the potential to become pandemics, such as the flu. To ensure that employees get vaccinated, arrange to have someone from the health department come in to administer vaccines — and if necessary, have the company pay for it, to ensure that everyone gets vaccinated. The cost is minimal compared with the cost of the lost productivity if employees get sick.
It never hurts to stock up on hand sanitizer and alcohol wipes, and talk with staff — including the custodial staff — about how to keep from spreading germs. And while you're at it, make sure people know that they should stay home if they or a family member is sick. If your company doesn't currently offer paid sick leave, it might be a good time to add it. Again, think you can't afford it? How well could you afford having half the office sick?
Hopefully, none of these plans will be needed. But in case they are, you'll want to be ready, and in the meantime, it'll give you something practical to do that could be useful sometime. As the saying goes, prevention is the best medicine.