Dec 19 2011 1:08AM GMT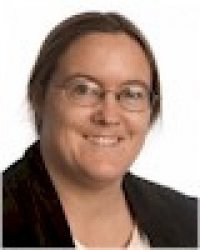 Profile: Sharon Fisher
Maybe people like to hear about losers? That's the conclusion after Nasuni Corp. released its State of Cloud Storage Providers Industry Benchmark Report. Over a period of 26 months, the company stress-tested a total of 16 cloud storage vendors to find out how well their services performed under pressure.
Of the 16, only 6 passed, according to Nasuni —  Amazon S3, AT&T Synaptic Storage as a Service (powered by EMC Atmos), Microsoft Windows Azure, Nirvanix, Peer1 Hosting (powered by EMC Atmos), and Rackspace Cloud.
Moreover, the company is not releasing the names of the ten vendors that failed. According to Bloomberg Business Week:
Which 10 failed? Nasuni spared those names, and for good reason. It wants them to get better, not go away.
Well, okay, though if people gravitate toward the six winners Nasuni did publicize, that's not exactly going to be good news for the 10 losers anyway. (Do they, themselves, even know who they are? If not, how can they get better?) And, without knowing what Nasuni considers as a cloud storage provider, an awful lot of vendors stand to be tarred with the "loser" brush, notes Charles Babcock of Information Week.
There's also the question of Nasuni's own motivation. Bloomberg continues:
The Natick, Massachusetts-based startup provides storage technology and services built on top of existing cloud infrastructure. So the more providers in the market the better the competition and the more prices likely fall for Nasuni, which buys cloud storage and bundles in its proprietary technology to then sell to customers.
A company is ranking providers in a market in the hopes of being able to get a good deal from one of them? I'm sure Nasuni's motivations are nothing but honorable, but the perception is that there easily could be some quid pro quo going on — "Sure, I'll give you a good ranking, in return for a good deal."
It's great that someone is providing such testing, and the report and its methodology is interesting reading, including details about which service performs which functions the best. Still, it would be better if the tester wasn't a company that stood to benefit from the results.