Dec 29 2015 6:04PM GMT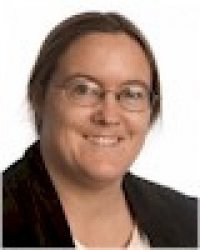 Profile: Sharon Fisher
Tags:
The interesting thing about looking over an entire year's worth of stories at once is that things that seemed like a single event at the time turn out to be part of a larger arc.
Yes, the storage industry is like a Game of Thrones season. Who knew.
If you've been around reporters at all, you'll know that they have a rule of thumb: Anything that happens three times is a Trend. By that measure, here's a number of trends in the storage industry from 2015, and where they might go in 2016.
Storage meets public policy. The whole concept of storage has really gone beyond the basic functionality of keeping track of bits and bytes. It now extends into public policy and business operations as well. What data can companies store? How can they exchange it? In particular, what kind of data can governments store or access? And, most important of all, how can that data be protected from hackers?
We saw many examples of governments directly or indirectly building databases, ranging from faces to spit. What will happen once the government has a database of what everyone looks like so they can use it to scan faces at a demonstration or compare DNA collected from a protest against a database of genetic material? Especially if the police have their own database of everyone who simply knows criminals, under the theory that friends of criminals must be criminals too? Not to mention Republican Presidential candidate Donald Trump's potential database of Muslims.
At the same time, governments are gaining access to other organizations' databases through the courts, whether it's Facebook's collection of data, data stored offshore by a cloud vendor, or Dropcam video files. Courts are being used against individuals, too, such as by accusing people of hiding data simply by clearing their browser or using encryption – assuming, of course, that governments don't succeed in their quests to require back doors and allow surveillance.
Courts are also still trying to decide whether people are required to submit their electronics for search within 100 miles of the border, give up their encryption keys, or let law enforcement search their phones. Moreover, governments themselves are increasingly making it harder for citizens to look at government data, such as by setting up private email servers, "losing" data, or protecting police body camera footage.
What it means for 2016: It seems likely that law enforcement organizations, courts, and governments are going to continue using every opportunity they can to collect data, and yet at the same time not do a great job protecting it nor giving individuals the tools they need to protect it themselves. Expect invocations of Paris and 9/11 to be used to justify ever more government access to our data.
Everything old is new again. Whether it's Zip drives, cassettes, or Betamax, old storage technology is still out there, even if it isn't officially supported anymore.
What it means for 2016: It's never a bad time to migrate data on old media into a more up-to-date storage system. And while you're at it, make sure that the data is readable by modern software as well. Migrating all the old spreadsheets to a new hard disk isn't going to help if they're still all in VisiCalc format.
But thumb drives are still bad. Now they can set your computer on fire. But look on the bright side! They can liberate a totalitarian country!
What it means for 2016: They're still bad. Stop picking up thumb drives and sticking them into your computer. You don't know where they've been.
Finally, there's acquisitions. Obviously, the biggest one of these is Dell buying EMC (assuming the deal actually gets finalized), but we also had Western Digital buying SanDisk in the ongoing trend of storage company consolidation. And HP-Autonomy is still hanging in there – in court, at least, even if HP did write down most of the acquisition.
What it means for 2016: You can always count on companies buying and selling each other in the industry. In particular, it will be interesting to see how the Dell-EMC acquisition shakes out, especially if Dell ends up having to divest itself of some pieces to be able to keep the other pieces.