Mar 26 2011 8:13AM GMT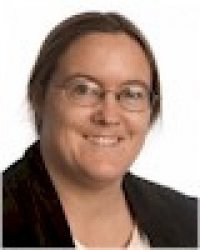 Profile: Sharon Fisher
When new rules for electronic discovery of documents in civil cases went into effect in December, 2006, there was some discussion at the time about whether governments and other public entities would also be subject to the same rules.
It's taken more than four years, but it's starting to look like they do.
According to a recent article in Law Technology News, "Recent decisions indicate that, despite the narrower scope of pretrial criminal discovery, the government may well be held to the same high standards of preservation and production of electronically stored information (ESI)." The article goes onto cite several such decisions.
In one case, the Federal Bureau of Investigation was criticized for not retaining copies of BlackBerry messages sent to a defendant. Consequently, the jury was given what's called "adverse inference instructions," which the article said "permits (but does not require) a jury to presume that the lost evidence is both relevant and favorable to the innocent party." The jury subsequently found the defendant not guilty of all charges.
The FBI was lucky. Companies, in similar cases, have been fined up to $1.5 billion for failing to maintain records that the court considered discoverable.
In another case the article cited, the judge explicitly said that "[l]ike any ordinary litigant, the Government must abide by the Federal Rules of Civil Procedure. It is not entitled to special consideration concerning the scope of discovery, especially when it voluntarily initiates an action."
In fact, in some courts, there is a movement afoot to use the e-discovery rules — originally defined for civil procedures — for criminal procedures as well, because there is not a corresponding set of rules for such procedures, the article went on to say.
Is the government ready? Since 2007, IE Discovery Inc. said it has surveyed legal, records management, and information technology (IT) personnel within the federal government about trends in e-discovery, and it recently released its 2010 survey, 2010 Benchmarking Study of Electronic Discovery Practices for Government Agencies Survey. The survey included 46 government attorneys, paralegals, and IT personnel from 24 government agencies.
Results included the following:
More than two-thirds of participants report that e-discovery processing is handled in-house.
61% of those surveyed claimed to be "more confident" in their ability to manage e-discovery.
Government agencies have no standard approach to impose and manage litigation holds.
Many agencies do not engage in early data assessment to reduce the amount of data that must be processed and reviewed.
More than 40 percent of the agencies say that their e-discovery burden grew in the past year.
The number of agencies reporting budgeting as a top concern jumped by almost 30 percent from 2009 to 2010.
Almost one-half of agencies are now collecting "structured data" in repositories, databases, and similar systems.
The form of production varies greatly. Almost 40 percent of respondents report producing discovery requests in image and text formats, 37 percent in native file formats and only 41 percent on paper.
Now, not all of these results are good news. 41% still respond to requests on paper? Are you kidding? More than half aren't collecting structured data in systems? How in the world are they doing it, in Longaberger baskets? They have no standard approach and do no early data assessment? Oy! Still, I'll take IE's word for it that this is an improvement. The courts seem to be indicating, though, that they'd better improve faster.