May 24 2016 1:42PM GMT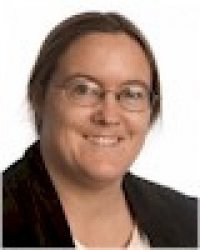 Profile: Sharon Fisher
Tags:
Arizona Governor Doug Ducey has vetoed a bill intended to encourage state agencies to move to the cloud –at the risk, some said, of jail time for agencies that didn't comply. While the Arizona cloud mandate bill has failed, it may still be coming to a state near you.
The bill, Senate Bill 1434, specified that the IT department would adopt a policy to establish a two-year hardware, platform, and software refresh cycle that required each budget unit to "evaluate and progressively migrate" the group's IT assets "to use a commercial cloud computing model or cloud model," according to the bill. Budget units were directed to consider purchasing and using cloud computing services before making any new IT or telecommunications investment.
Moreover, each budget unit had to develop a cloud migration plan by next January, and thereafter report twice a year to the Arizona chief information officer (CIO) on how its migration was progressing.
It wasn't obvious where the Arizona cloud mandate came from, such as whether it was written by legislative staff or what. It had 24 bipartisan cosponsors and was supported overwhelmingly by the legislature at every step of the process.
Imagine, Cloud Fans Supported It
Certainly, cloud supporters were all over it. "The endless hand-wringing over the use of the cloud needs to end," writes David Linthicum, a consultant at Cloud Technology Partners, in InfoWorld.  "It may take laws such as this to get at least the public sector moving in the right direction. It might even save them — and thus all of us — money."
There's no argument that the cloud has advantages over a traditional data center. It is funded through operational money rather than capital money. Its expenses can be more predictable. It can be expanded and contracted more quickly and granularly than a data center. It doesn't require as many skilled staff members. It offers the possibility of being more reliable. "The State of Arizona has already migrated its DNS solution to AWS, which saves it approximately 75 percent in annual operating costs on its DNS solution compared to its previous on-premise infrastructure," notes Nicole Henderson in the blog Talkin' Cloud.
But to the extent of mandating jail time if state CIOs don't comply? (To be fair, only Linthicum mentioned this aspect, only in passing, and he didn't say where it came from; it
Clouds? In Arizona?
And why Arizona? Arizona CIO Morgan Reed, appointed in October, 2015, was formerly Expedia's director of data center services, according to Jake Williams at StateScoop.  Before that, he served in a variety of positions with Web hosting company GoDaddy.com, including leading IT governance, disaster recovery and business continuity, as well as leading global data centers, IT systems and advanced support operations in previous roles, Williams writes. (Arizona lost its top three IT executives at the beginning of 2015 as they all quit to join the private sector; Reed replaced an acting CIO.)
"When Reed speaks of the benefits of moving at the pace of the cloud, he does so with prior experience," writes Ricky Ribeiro in StateTech. Reed goes on to say that Arizona wants to be "as agile and accelerated as the private sector."
On the other hand, some commenters have speculated that it's simply a conservative Republican attempt to streamline government and turn over as much as possible to the private sector.
Not to mention, do we really want legislators mandating the technology that state agencies should use? When we've seen the tenuous grasp that government officials have on technology such as encryption, is it a good idea for them to pick winners and losers in technology?
The veto message from Ducey, a Republican, wasn't very enlightening. It consisted of two sentences. "It's time for state government to enter the 21st century, and major advances in technology are needed to get there," he writes. "This bill appears to add extra layers of bureaucracy that are unnecessary and will stall needed advancements in technology." So perhaps he was convinced by the argument that legislators shouldn't be deciding on technology.
Next Steps
The Arizona Legislature, has already adjourned so it won't be able to attempt to override the Governor's veto. It remains to be seen whether someone will attempt to bring the bill back next year.
All that said, some predict that other states, Ducey's veto notwithstanding, will follow suit, noting that the federal government started it all in 2010 with its cloud mandates. "If the proposal becomes law and is successful, count on other states to follow the same path," Linthicum writes. "That would be a good development because state agencies have built a whole lot of planet-heating data centers over the last 20 years and are planning to build many more."
Even if you're not the sort of person who typically follows your state legislature, it might be a good time to start.