Sep 4 2018 10:34AM GMT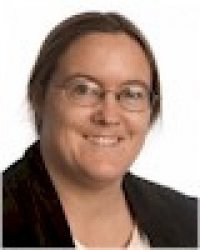 Profile: Sharon Fisher
Tags:
Earlier this summer, we talked about machines that are intended specifically to destroy hard disk drives. But Google does it one better.
It has robots.
That's according to Joe Kava, Google's vice president of data centers. "Google first detailed its process for this back in 2011," writes Yevgeniy Sverdlik. "A company-produced video showed wiped drives get punctured with a steel piston and then thrown into an industrial shredder. The tiny pieces of plastic and metal then got boxed and recycled. What happens to each drive being replaced in the company's data centers today is still the same. What's different is who's doing it. It's now done by robots in what Google calls a 'fully-automated disk-erase environment,' Kava said."
(Sadly, videos showing this robotic process don't seem to be available, though a photograph is.)
The advantage of having a robot do the destruction is it reduces the number of people who have to handle a hard disk drive, Sverdlik writes, therefore also reducing the amount of tracking that has to be done for each hard disk drive.
The hard disk drive destruction robots come in particularly handy when Google is doing a forklift upgrade of its hard disk drives, Kava said. This would seem to indicate that other companies with very large quantities of hard disk drives, such as Facebook or Backblaze, might use hard disk drive destruction robots, too.
That said, apparently humans still need to perform the actual disconnection of the hard disk drive from the system, Kava added.
Videos of Google's data center seem to crop up every couple of years, and destroying the obsolete hard disk drives is always a major part of it.
Actually, an interesting nuance about Kava's video was his explaining that the only hard disk drives that are destroyed are the ones that can't be verified as 100 percent wiped. He didn't explain how Google verifies this, or what would keep a particular hard disk drive from being able to be wiped. Reportedly, the hard disk drives that can be verified are sold to other companies, Sverdlik writes.
Developing a 100 percent way of wiping and verifying hard disk drives would also make it easier to recycle the material from which hard disk drives are made, writes Tom Coughlin in Forbes. There is, in fact, an entire organization — the Value Recovery From Used Electronics Project, organized by iNEMI (the International Electronics Manufacturing Initiative) – that is intended to help develop a more circular economy for hard disk drives, he writes.
"There are three major reason why HDDs are a good candidate for a circular economy: (1) the demand for data storage is increasing rapidly; (2) data storage demand is increasing significantly faster than increases in HDD storage density, and (3) industry output of HDDs (manufacturing capacity) is not expected to increase significantly, according to industry projections," Coughlin writes. "This leads to a potential gap between estimated data storage needs and the estimated ability of HDD and SSD manufacturers to keep up with demand. There are a number of ways to fill this gap: continued investment in fabs and technologies to increase HDD and SDD storage, increase HDD reliability, and increase the reuse of used HDDs so that they are available to meet some of our global data storage needs."
But practices such as Google's make that difficult, Coughlin writes (though he notes that Google is participating in the project). "Some existing practices severely impede the overall value recovered from the products across the reverse chain of commerce," he writes. "Data destruction demands by the last user, which are not always essential to meet justified data security needs, lead to wholesale HDD shredding, which precludes reuse and reduces material recovery options." And while shredding does allow for recycling of the raw material, it "precludes reuse and can reduce recovery of trace, but highly valuable, materials (e.g. rare earth metals)," he adds.
In the meantime, shredding robots it is.