Feb 24 2015 12:40AM GMT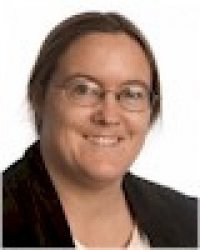 Profile: Sharon Fisher
Tags:
If you're worried about people spying on you, you might want to think about the sorts of surveillance you're conducting on yourself.
In 2009, a company called Dropcam formed to sell surveillance cameras to people. But like razors and razor blades – and like the police body cams we wrote about earlier this month – the company was also in the business of selling cloud storage to the people who bought the cameras, so they could look up the footage the cameras recorded. Reportedly, 40 percent of Dropcam customers did this.
Last year, Dropcam was purchased by Nest, reportedly for $555 million. By this point, Nest itself had been bought by Google, for $3.2 billion. Since then, the companies have undergone some reorganization; former Dropcam CEO Greg Duffy left last month, and other reorganizations may follow.
In other developments, the company has said that some of its older models of camera will stop working in April, but is offering free updated versions to those users. While this might seem generous, recall how many people were paying for storage for their archived data, and keep in mind that only a few months' worth of data storage would pay for a new camera.
Some people had always been a little weirded out about Dropcam. "Watching a room in your house 24/7?" wrote Liz Ganne in Re/Code2012. "Why would normal people want to do that?" The people who bought the cameras typically did it to watch over their houses, their babies, or their pets, she continued. Other people use them to keep track of what's going on in their neighborhoods.
But as time goes on, some people are getting more interested in the sort of data that Dropcams collect. Police, for example. In several cases, law enforcement people have reportedly come to Dropcam with search warrants to gain access to stored data.
People have also found Dropcams in other places, such as in Airbnb rooms they're renting – purportedly for security. And the law on monitoring people in your own home is not entirely settled. "You're allowed to record yourself in your own home, of course," writes Kashmir Hill in Fusion. "But when others share your space, the legal issues get murkier."
But it's the Google acquisition that is making some people nervous. "The reality of the situation, however, is that Google now has a way to look inside your home," writes Simon Sharwood for Register UK. Not that that's necessarily a bad thing, he hastens to add. "There's plenty to like about that: a camera that can detect a very bright day and and talk to home automation kit that moves powered louvres to block out extra light and cool a house to remove the need for air conditioning is a fine application. Other applications may be more … ahem … chilling."
Sometimes, people even end up accidentally spying on themselves. "You still get periodic emails when the camera senses activity and it'll send a medium sized low-res picture several times a day embedded in the message," explains Dropcam user Matt Haughey. "I never thought much of this until I opened an email to see a photo of me completely naked walking by the camera, on my way to grab from a pile of recently folded clean clothes after I took a shower."
Oops. (And yes, he included a copy of the picture – with strategically placed black bars – to back up his account.)
So that's why the fact that Google now owns that data is concerning some people. "I realized that image is on Dropcam's system," Haughey continues. "And Google bought Dropcam so my photo is somewhere in Google's cloud. There's a web-accessible photo of my naked ass (with no black bar added above) somewhere and I have no idea where it is or how easy it is for anyone to find. Wonderful."