Mar 27 2017 4:26PM GMT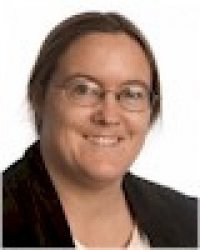 Profile: Sharon Fisher
Tags:
Depending on how a certain legal case works out, you may want to become more familiar with tools such as the "incognito" feature in your browsers: Law enforcement might be able to come calling for your search history.
"A county judge in Minnesota approved a uniquely broad search warrant in conjunction with a wire fraud investigation last month that is now in the hands of Google's lawyers," writes Colin Wood in StateScoop. "Hennepin County Judge Gary Larson approved on Feb. 1 a search warrant filed by the Edina Police Department (EPD) that requires Google hand over 'any/all user or subscriber information' of Edina residents who searched for the full name of the case's victim during a recent five-week period."
The problem is, if the ruling stands, it's pretty scary if you happen to be the sort of person who occasionally Googles things like "how to hide a body." "It would establish a troubling precedent for those unfortunate enough to use the same search terms as those being pursued in criminal investigations," Electronic Frontier Foundation staff attorney Stephanie Lacambra tells Wood.
"If Google were to provide personal information on anyone who Googled the victim's name, would Edina Police raid their homes, or would they first do further investigative work?" writes Tony Webster, who broke the story in his blog. "The question is: what comes next? If you bought a pressure cooker on Amazon a month before the Boston bombing, do police get to know about it?"
Google has pledged to fight the warrant, calling it overbroad, and had previously rejected a subpoena to provide the same information, according to the Minneapolis Star-Tribune.
As you may recall, a somewhat similar situation came up last fall when investigators wanted Amazon to produce possible data recorded by an Amazon Echo smart home device. In that particular case, it wasn't because investigators thought the defendant might have asked, "Alexa, how do I hide a body?" but because the device might have recorded some incidental sounds that could shed light on the crime. Amazon fought that attempt, but submitted earlier this month when the defendant said they would voluntarily give up the recordings.
Which is what makes this Google situation different. In this case, it could become incriminating to  ask, "Google, how do I hide a body?", even if one is a writer, has puckish friends, or is simply curious. Just how incriminating it could be, though, won't be clear until all the rulings on the case are finished.
In fact, part of Amazon's defense was the contention that search engine results are protected, write Toni M. Massaro, Margot E. Kaminski, and Helen Norton in Slate. "Whether the First Amendment protects Amazon's speech through Alexa reflects a debate from a few years ago about whether search engine results are protected," write the three legal scholars. "Back in 2003, Google asserted that its search engine results were protected by the First Amendment. Eugene Volokh, a law professor at the University of California–Los Angeles known for his First Amendment scholarship, wrote a Google-commissioned white paper arguing that search engine results were like the pages of a newspaper: protectable because of editorial choices. Some agreed. Others countered that search engines were more like information platforms or conduits that should be regulated to prevent unfair behavior; or like advisers who owe duties of disclosure and loyalty to users. In 2014, a district court held that Baidu's search engine results were in fact protected by the First Amendment, citing Volokh's reasoning and analogizing the search engine to a newspaper. This kind of decision makes it harder to impossible to regulate search engine outputs, for better or for worse."
(As an aside, imagine combining this with the Senate vote a few days ago to let Internet service providers sell your web browsing history to marketing companies. "I see you recently Googled 'How do I hide a body?' Would you like to place an order for rubber gloves, rope, a shovel, and quicklime?")
Similarly, the so-called USA PATRIOT Act, passed in the wake of 9/11, gave the Federal Bureau of Investigation (FBI) the authority to ask libraries for patron records, so the FBI could find out if you'd checked out Terrorism for Dummies. In response, though, librarians – who are often fierce guardians of civil liberties – have stopped tracking that sort of information, so it's not available if the FBI comes to call. (And, since many such inquiries have a gag order on them, at least one library has set up a "warrant canary" in the form of a library warning sign that read, "The FBI has not been here," and then, in smaller type below: "Watch very closely for the removal of this sign.")
In the meantime, think carefully about what you search for.