Mar 14 2014 1:08PM GMT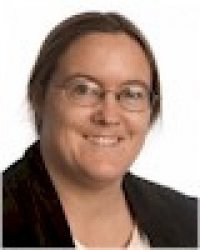 Profile: Sharon Fisher
It took almost a year, but the other shoe finally dropped. And so did the price of Google online storage.
In May 2013, Yahoo! announced that all users of its Flickr online photo storage service would get a terabyte for free. At the time, we predicted there'd be a flurry of copycats.
Instead, we got crickets, pretty much
Until this week, when Google announced it was slashing the monthly prices of all its online storage — from $4.99 to $1.99 for 100 GB, from $49.99 to $9.99 for a terabyte, and a new level of $99.99 for 10 TB. Granted, that terabyte isn't free (Google continues to offer 15 GB free) but it's a lot closer. And I'm sorry, Yahoo!, but my Google storage is a lot more versatile than Flickr's; I can share that one glob of storage among all my different Google services.
(And, kudos to Google for automatically repricing existing users, of which I'm one. That said, as an early adopter I'm in the legacy "20 GB for $5 a year" plan, which isn't available any more and is priced roughly the same per byte as the new 100 GB plan. So our plan doesn't change)
It's not terribly surprising that Google is doing this. Competitive pressures with Flickr aside, companies like BackBlaze (of which I'm also a customer) have demonstrated that the price of storage has been steadily going down.
Google has also been facing competition from other cloud storage vendors, and it's now cheaper, says Re/code. "Keep in mind that the different providers offer all sorts of freebies and incentives and have different tweaks to their accounting styles, but that now puts the price of 100GB at $23.88 per year using Google, $50 per year on Microsoft and $99 per year on Dropbox," writes Liz Gannes.
GigaOm also pointed out that the move was likely in response to similar moves by Microsoft's recently renamed OneDrive. "For Google Drive, a relevant comparison is Microsoft OneDrive (formerly known as SkyDrive)," writes Barb Darrow. "Microsoft just offered an array of freebies for that product that gave users 7GB for free and, should they add another 50 GB, they pay just over $2.00 per month ($25 per year)." So Google is now offering nearly twice as much for less money.
Commenters on the various other blog postings on this subject are all eagerly awaiting matching moves from Apple's iCloud, Dropbox, Box, and so on. This is particularly relevant for Box, which has already filed for an IPO, and Dropbox, which is speculated to be considering one — neither of which would want to be seen as dropping a lot of users right now. Some commenters were already wondering why they would even need Dropbox any longer — particularly if they're already juggling a handful of cloud storage services.
"Storage is sort of like the crack cocaine of cloud computing," Darrow writes. "Vendors bank that if you put your stuff in their cloud, you'll keep coming back for more storage and potentially add more higher-priced services."
It looks like a lot of people are looking to Google to set them up with a fix.