Jun 28 2012 7:04PM GMT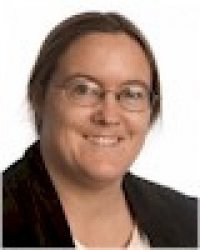 Profile: Sharon Fisher
In a move that has been expected for the past month — and desired for much longer than that — Google has made it possible for Google Docs users to edit documents offline and then synchronize them when the user logs back in again. Google called offline editing "one of its most requested features" for Google Drive, which the company said has 10 million users.
At present, the function works only with Google Docs — that is to say, document files using Google Drive — but is expected to be available for spreadsheets and presentations at some point in the future, Google said in its instructions. It is also only available for the Chrome browser, and Google didn't say whether it expected to make the feature available to other browsers.
Pundits are claiming this functionality will negatively affect other consumer cloud storage systems, such as Dropbox. "Google Kneecapped Dropbox," proclaimed Business Insider.
The one other point that's worth noting is that changes made to the online file while the user is offline take precedence over whatever changes the offline user makes.
"If an online collaborator deletes the text you edit while offline, their changes will override yours. If a collaborator deletes the document you're editing offline, your changes will be lost when you come back online because the document will no longer exist. Try to use offline editing for documents that you own and that won't be deleted without your knowledge."
Well, yeah, but that sort of defeats the purpose of using Google Drive for collaboration in the first place, doesn't it?
Another point — only enable Google Drive on your own computers.
"Enabling offline access on public or shared computers can put your data at risk, since others may be able to view your synced Google documents and spreadsheets."
Which also sort of seems to defeat the purpose — wouldn't a great use case for this feature be "I'm traveling without my computer or it broke, and so I'm using somebody else's"? Might be nice to have a "Mr. Phelps" feature that automatically deleted itself after syncing a file, or on command.
Needless to say, features that require the Internet won't be available online — sharing, publishing, reporting a problem, etc. Surprisingly, however, so is inserting an image or a picture.
Google made the announcement at its sold-out I/O conference in San Francisco.