Jun 20 2018 7:36AM GMT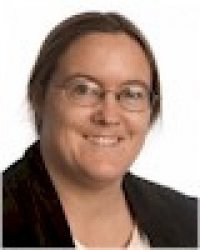 Profile: Sharon Fisher
Tags:
Every couple of years, it seems like everyone has to lose their minds over glass storage.
In 2012, Hitachi demonstrated using glass for storage, saying it could end up being a product by 2015. Or, at least, once they figured out how to make something to read it. Yes, that would be a problem, unless you had a use case for write-only memory.
Then in 2013, researchers demonstrated another type of glass storage. Peter Kazansky and other researchers from the University of Southampton demonstrated "5D" glass etching, which is how the discs achieved much higher density. The information encoding uses size and orientation in addition to the three-dimensional position of these nanostructures, the University writes.
First, researchers stored a 300 kb file. Then, in 2016, they stored other documents, including the Universal Declaration of Human Rights (UDHR), Newton's Opticks, Magna Carta and the King James Bible,  Reading it back again, however, is tricky – it requires a combination of an optical microscope and a polarizer, similar to that found in Polaroid sunglasses, the University writes. While the University went on to say that the team was looking for industry partners to commercialize the technology, we haven't heard much about it.
Until now. Now, everyone's talking about glass storage again, because of Elon Musk. A recent SpaceX satellite payload he sent up included some of the 2013-era glass storage. (Musk actually got two of them; he's keeping the other one.)
"Stashed inside the midnight-cherry Roadster was a mysterious, small object designed to last for millions (perhaps billions) of years – even in extreme environments like space, or on the distant surfaces of far-flung planetary bodies," writes Peter Dockrill in Science Alert. "Called an Arch (pronounced 'Ark'), this tiny storage device is built for long-term data archiving, holding libraries of information encoded on a small disc of quartz crystal, not much larger than a coin." Each of the discs could hold 360 terabytes, he continues.
Beyond the storage capacity, what excites people about glass is that it reportedly isn't subject to bit rot, because it's etched into the glass rather than stored magnetically. So it can supposedly last up to 14 million years – unless someone drops it, presumably.
But unlike similar efforts such as the golden disks designed by Carl Sagan that went aboard Voyager in 1977 that included sounds of Earth, which were intended to help communicate with any intelligent life out there, these glass discs contain things like Isaac Asimov's Foundation series. Not that these aren't a swell batch of books but how realistic is it that anyone would be able to comprehend them, even if they found a way to read the discs themselves?
Future endeavors are also planned. "Subsequent launches are planned for 2020 and 2030, with the 'Lunar' and 'Mars' Arch libraries intended to send curated backups of human knowledge to the Moon and Mars – with the latter disc hoped to serve as a useful aid for colonists on the Red Planet, helping them to 'seed' a localized internet on Mars," Dockrill writes.
Who knows. If aliens discover it, maybe they can figure out a way for us to read it.