Sep 24 2018 8:29AM GMT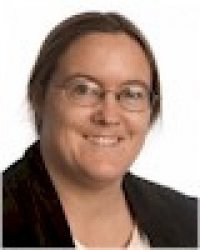 Profile: Sharon Fisher
Tags:
Oh, this should be fun. Microsoft is warning users that the next Windows 10 update might kill their systems.
Pass the popcorn.
This all came out in a warning issued earlier this month from Microsoft. "On Microsoft Windows 10 systems that have limited storage space (such as thin clients or embedded systems), when you run Windows Update, the update initialization may fail."
Of course, Microsoft doesn't define "limited" or say how much storage space the update initialization actually takes, exactly how the update initialization may fail, what the repercussions of that are, or how to recover from it. If you can.
"How much storage space do you need? Microsoft isn't saying," writes Kevin Murnane in Forbes, adding that last spring's update needed 16GB of empty space for 32-bit systems and 20GB for 64-bit.
The company is, however, very clear on what causes it: "Windows Update does not check systems for adequate space requirements before it initializes."
The note then launches into its Resolution section with seven separate steps detailing how users can delete files from their systems to increase the amount of empty storage space.
How about this Resolution: "We will hold off on this update until we instate the system space check, and in the meantime find out which bonehead authorized a system update without one."
Murnane savages Microsoft for this move. "Microsoft's decision to push out a major upgrade without warning the user if they don't have enough free space to safely install it is unconscionable and outrageous," he writes. "You would think the company had learned its lesson about arrogant disregard for the needs and desires of its customers after the epic fail of the Xbox One launch. Apparently not. Microsoft's left you hanging in the wind so check to see how much storage space you have available and make space if you need it."
The other interesting aspect is that Microsoft is replacing its venerable Disk Check utility with something called Storage Sense, which is a more automated version that puts some of your files into the cloud using Microsoft's OneDrive.  And while that's a useful function (assuming people know this, can find their files later, and security is taken care of), it's going to be sad not using Disk Check anymore.
Admittedly, I've been using Crap Cleaner for years and usually only use Disk Check afterwards, just in case. But it was something I was used to. Of course, I'm old enough that I still remember running the defrag utility and being mesmerized by the little animation that showed exactly which block was being defragged and watching all the little squares change colors. I miss that, too, even though it would probably take hours to run with the hard disk drive sizes we have these days.
Meanwhile, it seems clear that a number of users won't find out about the problem in time, won't take sufficient steps to deal with it, and will end up crashing their systems – at which point, we'll at least find out what that actually means.
Better get more popcorn.