Apr 28 2018 10:35PM GMT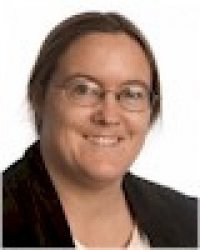 Profile: Sharon Fisher
Tags:
Whether it was "ingenious" or "creepy" depends on which way you look at it, but the recent capture of the alleged Golden State Killer wasn't the first time that law enforcement has used genetic databases to find criminals. However, it went further than police have done so before, and some people are concerned.
The so-called Golden State Killer was said to have been responsible for12 killings, 50 rapes, and 120 burglaries in 10 counties across California between 1976 and 1986. Police had obtained a DNA sample from a crime scene, and figured they would compare it with DNA samples in genealogical databases. In this particular case, law enforcement used the "open-source" site GEDmatch, as opposed to commercial sites that have been used at other times, such as Ancestry.com and 23andme.com.
But where to start? "The FBI created a database of DNA profiles in the 1990s, and police queued up to check their evidence samples against it, hoping that their suspect might be an ex-convict, or already imprisoned, or otherwise in the system," writes Avi Salk in the Washington Post. "The method even allowed police to solve old cold cases — some of them initially investigated long before DNA testing existed. But the database was little help if the person tied to the DNA wasn't already in it," which was the case here.
First,  they selected people who lived in areas where the Golden State Killer struck. They then narrowed down their search to people who fit the same age and description. Finally, they compared the DNA sample with those people. They also obtained a DNA sample from a piece of trash from the suspect, and compared it with the DNA sample from the crime scene, to make sure it matched.
"The suspected Golden State Killer was not in this database, either, but it didn't matter," writes Selk in a different Washington Post article. "A distant relative of his was, police say, and that person's DNA partially matched evidence related to the serial killer. Instantly, the pool of suspects shrank from millions of people down to a single family."
Interestingly, unlike some other cases, law enforcement did not work with the database company, but simply used its resources. In fact, part of the reason that police used GEDmatch was that 23andMe and Ancestry have refused law enforcement requests, Selk writes, out of concern about false positives.  "Although we were not approached by law enforcement or anyone else about this case or about the DNA, it has always been GEDmatch's policy to inform users that the database could be used for other uses," the company reportedly said in a statement.
GEDMatch is a free site where users who have obtained DNA profiles from commercial companies such as Ancestry.com and 23andMe can upload them to expand their search for relatives, according to CBS News, which added that an investigator told them that officials did not need a court order to access GEDMatch's database of genetic blueprints. For example, it is also used to help identify remains, including murder victims, according to CBS News.
"If you are concerned about non-geneatological uses of your DNA, you should not upload your DNA to the database and/or you should remove DNA that has already been uploaded," the statement from GEDmatch said. Well, yes. But how many people think of that sort of thing when they're hoping to find relatives? How many of them will remember the places they've uploaded it to take it down now?
In fact, in response, some genealogists are reportedly making profiles on GEDmatch private, writes Sarah Zhang in The Atlantic. They fear that backlash from this case could make it harder for people trying to find family—or even police trying to find other suspects—in the future. The practice, known as familial DNA testing, is actually forbidden in some states. "A policy that implicates New Yorkers in a criminal investigation solely because they are related to someone with DNA in the state's databank is a miscarriage of justice," Donna Lieberman, the New York Civil Liberties Union's executive director, told CBS News, which added that Maryland and the District of Columbia have banned it.
"People who submit DNA for ancestors testing are unwittingly becoming genetic informants on their innocent family," Steve Mercer, the chief attorney for the forensic division of the Maryland Office of the Public Defender, told the Associated Press, adding that they "have fewer privacy protections than convicted offenders whose DNA is contained in regulated databanks."