May 27 2015 4:09PM GMT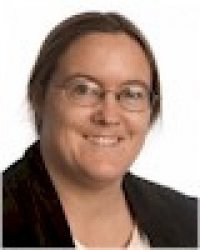 Profile: Sharon Fisher
Tags:
Along with all the other signs of summer, we can always count on Gartner to release its e-discovery Magic Quadrant about this time of year. But unlike the past few years, where the results were practically unchanged year-over-year, this year features drama.
AccessData, Kroll and Symantec (which Gartner telegraphed last year) have been dropped from the Leaders quadrant to the Challengers quadrant, due to a lack of vision.
Guidance has been dropped from the Leaders quadrant to the Visionaries quadrant, due to a lack of ability to execute.
Nuix and Zylab have been added to the Leaders quadrant.
Driven, which was dropped altogether last year, is back. Gartner didn't say why.
Microsoft was also added.
EMC, Integreon, KPMG, and Stroz Friedberg have been dropped altogether.
Gartner also included write-ups, though no quadrant placement, on several other new vendors for having innovative technology or delivery or both: cicayda, Everlaw, Logikcull, and Zapproved.
(Also, the obligatory being-in-the-leaders-quadrant-doesn't-necessarily-mean-you're-better. The other three quadrants — Challenger, Visionary, and Niche — simply mean that the vendor or product was considered to be somewhat lacking in either vision or ability to execute, or both. But for many use cases, those vendors and products are perfectly adequate, and perhaps, being number two, they try harder.)
The company also seems to indicate that, while the demand for e-discovery technology and services continues to grow, it seems to be slacking, though it didn't come out and say so. In previous years, Gartner predicted 15 percent growth, 15 percent the year before, and 14 percent the year before that. Also last year, Gartner forecast that revenue would grow from $1.8 billion in 2014 to $3.1 billion in 2018, after predicting the previous year that it would grow from $1.7 billion in 2013 to $2.9 billion in 2017. This year, Gartner estimates that the enterprise e-discovery software marketplace was $1.8 billion in total software revenue worldwide in 2014, an increase of only 10.6 percent from 2013, for a five-year compound annual growth rate of 12 percent.
Gartner pointed to several changes in the market affecting this year's Magic Quadrant:
Migration to Office 365: "Organizations are in the process of migrating email and documents into Office 365 and need to take a step back on what that means to their established e-discovery process and technology application."
New data sources and increasing concerns about data sovereignty, such as what to do with social, Web, and Internet of Things data.
The desire for more agile and less expensive approaches to e-discovery. "Many organizations have realized that the traditional project-based approach to e-discovery are, in many ways, becoming unsustainable," Gartner writes. "This awareness motivates organizations to seek newer and innovative technologies that support lower cost and faster performance."
Pricing structure continues to be simplified, particularly due to pressure from newer, cloud-native vendors.
Support for SaaS and the cloud (though Gartner notes, "Although many offerings are labeled as 'SaaS,' caution should be given because some of them are really hosted rather than true SaaS"). Gartner also warns that "The legal guidance and requirements on how to treat cloud data (social, website, Web email and IoT content) within the e-discovery context is lacking."
Gartner is also predicting another round of market shake-up, noting that Microsoft has entered the market by acquiring Equivio, that kCura expanded its Relativity platform to add collection and processing, and that startups such as Everlaw and Zapproved are gaining customers. However, the company stopped short of making predictions about acquisitions, after backing off last year from its 2011 prediction that the e-discovery market would see a wave of consolidation, eliminating up to 25 percent of the vendors, by 2014.