Jul 11 2012 8:05PM GMT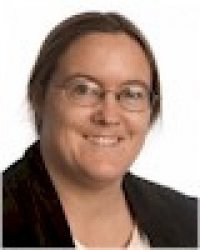 Profile: Sharon Fisher
If you've been holding your breath waiting for the new Gartner Enterprise Backup/Recovery Magic Quadrant to come out so you could see how vendors had moved around since last year, you can let go. Other than FalconStor moving from Visionary to Niche, and several players in the Niche quadrant changing around primarily due to acquisitions, there wasn't much change. Commvault, EMC, Symantec, and IBM are still in the Leaders quadrant; HP (now Autonomy, an HP company) and CA are still in the Challengers quadrant; and NetApp is now all alone in the Visionary quadrant. The Niche Players in this Magic Quadrant are Acronis; Asigra; EVault, a Seagate Company; FalconStor Software; Quest Software and Syncsort.
However, Gartner did change some of its strategic planning assumptions (that is, predictions) between last year and this. While it still believes that by 2014, 80% of the market will choose advanced, disk-based appliances and backup software-only solutions over distributed VTLs, it now believes that one-third, not 30%, of organizations will change backup vendors due to frustration over cost, complexity and/or capability, and it will be by 2016, not 2014.
It also now believes that by 2015, at least 25% of large enterprises will have given up on conventional backup/recovery software, and will use snapshot and replication techniques instead, and that by the end of 2016, at least 45% of large enterprises, up from 22% at year-end 2011, will have eliminated tape for operational recovery.
And it is no longer predicting that by 2014, deduplication will cease to be available as a stand-alone; rather, it will become a feature of broader data storage and data management solutions; while the company didn't say so explicitly in this report, product descriptions seemed to indicate this has largely taken place already.
Other interesting tidbits from the report include:
Gartner end-user inquiry call volume regarding backup has been rising at about 20% each year for the past four years.
"The rising frustration with backup implies that the data protection approaches of the past may no longer suffice in meeting current, much less future, recovery requirements," Gartner notes. "As such, companies are willing to adopt new technologies and products from new vendors, and have shown an
increased willingness to switch backup/recovery providers to better meet their increasing service levels."
Companies are increasingly considering cloud-based recovery systems, predominantly for midsize enterprise servers and branch-office and desktop/laptop data.
Symantec currently owns 34.1% of the market, which has decreased over the past five years. IBM and EMC have 17.3% and 17.0% market share, respectively.
No other vendor has more than a 7% market share.
In 2011, CommVault and EMC increased their market shares.
Along with Symantec, CA Technologies, IBM and Quest Software slid slightly in market share in 2011.
Gartner also identified five trends that it believes will  emerge over the next several years:
Re-expanding the number of backup solutions and technologies
Backup application switching
Decreasing backup data retention
Backup modernization
Deployment of new technologies and vendors