Jun 28 2013 11:33PM GMT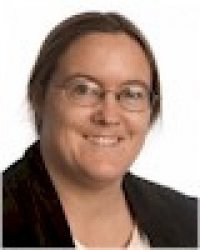 Profile: Sharon Fisher
Has it been a year already? Gartner has released its third Magic Quadrant for e-discovery vendors, and while some of the names are new, the song is the same: growth and acquisitions.
(Gartner also released e-discovery MQs in 2012 and 2011.)
The Leaders quadrant is now pretty crowded with nine vendors, four of them new to the quadrant this year. The first MQ, after all, had FTI Technology, kCura, Clearwell Systems, Guidance Software, and Autonomy in the leaders spot; a year later, two of those had been purchased and the Leaders quadrant was then Symantec, ZyLAB, AccessData, Guidance Software, Autonomy, and Recommind, with FTI and kCura slipping back to mere Challengers.
This year, the gang's all here. FTI and kCura are back in the Leaders quadrant. Symantec, Autonomy (now called HP-Autonomy), Recommind, Guidance, and AccessData are all still there, and Kroll Ontrack has managed to creep from Niche in 2011 to Challenger in 2012 to Leader in 2013. The remaining new Leader is Exterro, which was a Visionary in 2011 and 2012.
On the other hand, there's no clear leader among the Leaders. HP/Autonomy, which has had its own problems, is considered the "most visionary," while Symantec, which purchased Clearwell before the 2011 MQ was even published, is considered to have the best "ability to execute," but they're still pretty darn bunched up.
(This brings up a point that needs to be made: a "leader" isn't inherently better than a "visionary" or a "challenger" for a particular company, and that being relegated to "niche" doesn't necessarily mean there's anything wrong with that vendor, if its niche happens to meet a particular organization's business needs. Everyone gets so gol-durned hung up on who's in the Leaders quadrant, but many of the vendors in the other quadrants are perfectly serviceable and even preferable for some situations. "Leaders" and "Challengers" are thought to be best in their ability to execute; "Leaders" and "Visionaries" are thought to be best in, well, vision. But just being in the MQ in the first place is a pretty good sign.)
If anything is surprising, it's that in the past year – after a number of acquisitions in the previous two years, amid Gartner's prediction in 2011 that "by 2014, consolidation will have eliminated one in every four enterprise e-discovery vendors," with the acquirers likely to be mainstream companies such as Hewlett-Packard, Oracle, Microsoft, and storage vendors – there hasn't been much in the way of major acquisitions. Guidance bought visionary Case Central, plus there were a couple of acquisitions of vendors not on either of the MQs, and that's about it. Gartner continues to predict a 25% reduction in the field in the next two years, but now predicts "most of the attrition among service providers and the legal solution channel, not software vendors" – in other words, the names on the MQ aren't likely to change much.
Gartner also updated its revenue projections; it now says that "revenue in the enterprise e-discovery software market will grow from $1.7 billion in 2013 to $2.9 billion in 2017," for a growth rate of 15%, while in 2011 it had predicted a growth rate of 14%, which would result in a total of $1.5 billion in 2013. So it seems like things are right on target in that respect.
Surprisingly, Gartner didn't seem to include much of an overview of the past year, perhaps because, as compared with previous years, not much happened. One would think that with e-discovery playing such a major role in lawsuits such as Apple vs. Samsung (including Google), companies would be paying more attention to e-discovery, but perhaps everyone's bought it now and it's all set up perfectly and there's nothing left to worry about?
C'mon, let's get some action going here. EMC or Oracle, clean out a desk drawer for spare change and buy somebody. Maybe one of the eight privately held companies out of the 23 in the MQ might look for an exit strategy, either an IPO or a merger with someone else? Maybe someone with a lot of vision and somebody with a lot of ability to execute might get together?Let's hope next year's report is more exciting.