May 31 2012 5:35PM GMT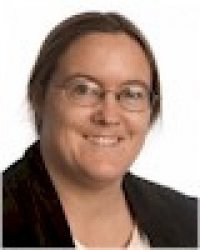 Profile: Sharon Fisher
A year after releasing its first Magic Quadrant in e-discovery, Gartner has released a new one with big changes — and it has only itself to blame.
In that MQ, Gartner predicted that a quarter of all e-discovery companies would be consolidated by 2014, with the acquirers likely to be mainstream companies such as Hewlett-Packard, Oracle, Microsoft, and storage vendors. It also helpfully produced a list of vendors that could be acquired.
Consequently, this year's report noted a number of acquisitions, including CaseCentral and Clearwell. The Clearwell acquisition, by Symantec, also pushed Symantec into the head position in the Leaders quadrant, from its position in the Challengers quadrant the year before.
Another big acquisition in the past year was the admittedly criticized purchase by HP of Autonomy. The company is considered independent enough from HP that it is still referred to as Autonomy in the report, and it appears to have improved its position since last year, with Gartner noting it is now being sold through the channel as well as direct.
And the acquisitions aren't over, Gartner says.
Big vendors — such as HP, Symantec, IBM and EMC — have made acquisitions in this space and we expect that other big players will do the same, or build offerings of their own within the next 12 to 24 months. The next big round of acquisitions will be of legal review tools, with the capacity to perform the review, analysis and production functions carried out by lawyers and paralegals, in service firms, law firms, corporations and government agencies.
The functionality of the existing products is also expected to change, Gartner says.
This year, we expect to see a consolidation of functionality to deal with electronic information across a spectrum that includes identification, preservation, collection, ECA or early data assessment, processing, review, analysis and production of data. The market will contain software pure-plays (e-discovery only), as well as product groups or divisions in large well-known IT providers.
It's slated to be a fast-growing market, though, with Gartner estimating that the enterprise e-discovery software market came to $1 billion in total software vendor revenue in 2010, with the five-year CAGR to 2015 to be approximately 16%.
The industry is also likely to see growth in e-discovery outside the U.S., where it has primarily been based. While the U.S. accounted for 85% of market revenue in 2010, vendor revenues outside the U.S. almost doubled between 2009 and 2010, Gartner noted, adding that many vendors will realize up to a third of their revenue outside North America during the next three years. Gartner also expects vendors in other areas, including enterprise information archiving, enterprise content management, enterprise search and content analytics, to start adding e-discovery functionality.
Gartner also emphasized that the E-Discovery Reference Model was playing more of a role in e-discovery, with users increasingly wanting vendors to support it.
Finally, e-discovery and the costs around it may end up encouraging users to delete outdated data — with the benefit of saving money on storage, Gartner said.