Oct 31 2016 3:31PM GMT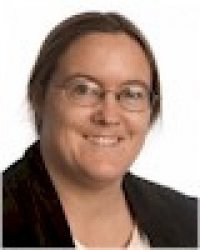 Profile: Sharon Fisher
Tags:
Technology-assisted review electronic discovery products are growing more sophisticated. On the other hand, as with any other industry, big data is giving attorneys much more data to deal with, including the Internet of Things as everyday items such as televisions and refrigerators are collecting information about their users. That's according to a recent session on the future of ediscovery, held partly to commemorate the tenth anniversary of ediscovery. The session was held in late October as part of the Masters Conference for Legal Professionals at the Capital Hilton in Washington, D.C.
For example, predictive coding enabled Sidley Austin partner Robert Keeling to determine that, in one particular Foreign Corrupt Practices Act investigation, participants used "chocolate" whenever they meant "cash" in the context of bribes, writes Zoe Tillman in Legaltech News.
(Apparently equating chocolate with cash in bribes isn't even all that uncommon; it has happened with a Malaysian company as well as with the Mexican company Keeling was likely referring to. "A subsidiary paid routine bribes referred to as 'chocolates' to Mexican officials in order to obtain lucrative sales contracts with government hospitals," wrote the Securities and Exchange Commission about the latter 2012 case. "The 'chocolates" came in the form of cash, laptop computers, televisions, and appliances that were provided directly to Mexican government officials or indirectly through front companies that the officials owned. The bribery scheme lasted for several years and yielded nearly $5 million in illegal profits.")
Such predictive coding tools fall in general into the realm of technology that can help attorneys more easily do their jobs, Tillman writes. Other examples include:
Programs that can analyze audio files and images, pieces of information that lawyers typically had to review manually
Tools that allow lawyers to more easily redact records
More sophisticated coding that goes beyond text and uses other internal data such as pixels to categorize data
In addition to finding ways to deal with the firehose of data from the Internet of Things, attorneys also have to pay attention to the security implications of using particular categories of data, Tillman writes. Whether the accumulation of such data is considered helpful or creepy depends on how convenient it is, panelists noted.
"It can be a bit off-putting, the panelists quipped, when a married couple is merely discussing the possibility of having children and coupons appear in the mail for diapers," writes Tera Brostoff in Bloomberg BNA. "Your phone, your car or even your refrigerator is creating a 'pattern of life' on you. But the question of who is looking at that data and how it's being stored is something you might not consider until you face litigation."
IoT data is particularly useful in labor and employment law, Brostoff writes, including data collected from sensors such as the global-positioning system (GPS) in a car, a FitBit or other wearable technology, or the RFID chip in a employee's ID card.  "For example, we now have your GPS data saying that you were at McDonald's for four hours during the middle of the work day," she writes.
But as always, the panelists said, the biggest challenge in ediscovery is convincing organizations to use the tools, Tillman writes. "A big challenge for practitioners continues to be convincing corporate clients to get on board with new [technology aided review] (TAR) products," she writes. In particular, some are concerned about the security implications of sending data to the cloud, she adds. Vendors are looking to forestall these concerns by integrating ediscovery tools into their existing cloud-based products, she writes.