Jun 12 2011 9:30PM GMT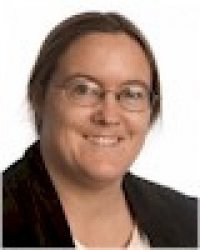 Profile: Sharon Fisher
"Excitement" and "storage" aren't really words that go together very often. But this week was different, with the first storage IPO in three years sparking a surge of interest not only in the newly public flash vendor Fusion-io (NYSE:FIO) but investments in several other storage companies as well.
Fusion-io has the advantage of a couple of big names associated with it — chief technology officer Steve Wozniak (am I old enough that I have to explain his connection with Apple?) and Facebook, which uses the company's storage devices. Another couple of big names that helped were LinkedIn and Zynga, not because they use the company's products but by having successful IPOs in the computer industry in the past few weeks that paved the way.
Like LinkedIn, Fusion-io raised the planned price of its IPO the day before it went public, to $16 to $18 per share after originally suggesting it would be priced at $13 to $15 — and then actually priced it at $19, raising $233.7 million and giving the company a valuation of $1.8 billion, according to Investor's Business Daily.
The Debbie Downers at the Wall Street Journal, however, pointed out a number of issues with Fusion-io:
It doesn't expect it to maintain its growth
It's never made a profit for an entire year at a time
The nine-month period ending March 31 showed a slender profit of $35,000
10 of its clients account for 91% of its revenue
Facebook alone accounts for 47% of its revenue
Oh, and by the way, that was going to decrease
That said, for the moment, interest in storage startups is high and people are excited. Really! Look!
Virsto Software, a virtual machines storage company, raised $12 million in Series B venture capital funding led by InterWest Partners with August Capital and Canaan Partners also participating
Virsto also acquired EvoStor, which specializes in storage virtualization technology for VMware environments, for an undisclosed amount
Flash array maker Violin Memory raised a $40 million Series C round from public-market investors
VeloBit raised an undisclosed amount of Series A funding from Fairhaven Capital and Longworth Venture Partners
Enjoy it while we can.