Jun 27 2016 11:08PM GMT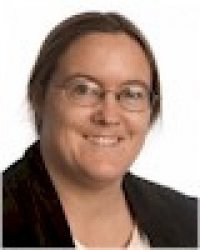 Profile: Sharon Fisher
Tags:
Backup service Backblaze has released the quarterly report on its hard drive statistics. While there wasn't anything new that particularly leapt out of this report, the company noted that it has now passed one billion hours of disk drive operation. Or, as Backblaze director of product marketing Andy Klein notes in a blog post, 42 million days or 114,155 years' worth of spinning hard drives.
Which is what's valuable about the report. People can do their own hard drive testing, but when it comes to sheer volume, there's hardly anyone who uses disk drives more consistently. And while there may be others of a similar volume – Google and Facebook come to mind – they don't typically release this sort of data to the public.
That doesn't necessarily mean, of course, that you might see the same sort of performance yourself – anybody can get a bum drive – but it's a good way to bet. Backblaze uses commodity hard drives to build "pods" where they strip off everything extraneous and cram as many drives as possible into rack space. (They even changed out the power switch this year after finding a cheaper model.) The company then builds a "vault" out of 20 pods, which totals 1,200 hard drives. It fills at least three vaults a month.
The design of the pod – which is open-sourced – gets updated periodically. For example, Backblaze is now using pods of 60 drives – though they poke out the back of the server rack — instead of 45, giving it a capacity of up to 480TB, which costs the company less than a nickel per gigabyte. "That's a 33 percent increase to the storage density in the same rack space," writes Klein. "Using 4TB drives in a 60-drive Storage Pod increases the amount of storage in a standard 40U rack from 1.8 to 2.4 Petabytes. Of course, by using 8TB drives you'd get a 480TB data storage server in 4U server and 4.8 Petabytes in a standard rack," he adds.
Such changes don't save much on an individual basis, but add up, Klein writes. "Saving $0.008 per GB may not seem very innovative, but think about what happens when that trivial amount is multiplied across the hundreds of Petabytes of data," he writes.
So here's the noteworthy information about this quarter.
The company has 61,590 hard drives, an increase of 9.5 percent over year-end 2015, when they evaluated 56,224.
There are seven kinds of drives where they had no failures: Hitachi 4TB (the 4040B), Hitachi 8TB, Seagate 1.5TB, Seagate 6TB, Toshiba 4TB, Toshiba 5TB, and Western Digital 4TB.
The three kinds of drives with the worst failure rates are the Seagate 4TB, the Toshiba 3TB, and Western Digital 2TB. Note that these are among the oldest drives the company has. The company also points out that because it only has a few of the Toshiba 3TB drives, that figure is based on a single drive failure.
Overall, Backblaze's disk failure rates are getting better. "The overall Annual Failure Rate of 1.84% is the lowest quarterly number we've ever seen," Klein writes.
Since a year ago at this time, Backblaze has stopped using four kinds of drives, all from Seagate: two 3TB models, a 2TB model, and one of its two 1.5TB models. This was partly due to low capacity and partly to their high failure rates.
At this point, the majority of the drive hours are on 4TB drives. "The 4TB drives have been spinning for over 580 million hours," Klein writes. "There are 48,041 4TB drives which means each drive on average had 503 drive days of service, or 1.38 years. The annualized failure rate for all 4TB drives lifetime is 2.12 percent."
Of the four primary manufacturers the company uses – Hitachi, Seagate, Toshiba, and Western Digital – Seagate by far has the highest failure rate (though it's dropped significantly since last year), followed by Western Digital. Hitachi is the lowest.
That said, Backblaze these days is buying primarily Seagate and Hitachi drives, because they're easier to find in large (5,000 to 10,000) quantities at a time for a reasonable price.
Backblaze doesn't use many 6-, 8-, and 10TB drives, because they are either too expensive per terabyte or they aren't available in a large enough quantity.
The company primarily uses 5400 rpm drives, because it doesn't need the speed of the 7200 rpm drives and they use less electricity.
Seagate 8TB SMR drives didn't work well for their purposes in their environment.
Critics point out that in some cases, Backblaze is comparing Hitachi enterprise-class drives (which purportedly are intended for a heavier load) with consumer-grade Seagate drives, and various other quibbles about different ways that different types and ages of drives can be compared. That said, it's still a useful batch of data.
In addition to releasing the report, the company also releases the raw data for people who like to play with such things, such as the person who used the same techniques that are used to study the survivability of cancer patients against the Backblaze data.
Disclaimer: I am a Backblaze customer.