Sep 26 2015 11:43PM GMT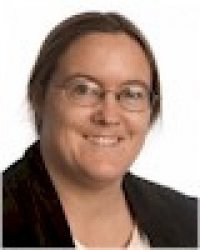 Profile: Sharon Fisher
Tags:
Those of us of a certain age have fond memories of hunching by the radio with a mike and our portable cassette recorder, waiting for them to play our favorite song and please-God-don't-let-the-DJ-talk-over-the-intro-this-time.
Guess what: The cassette is coming back.
In the same way that some retro purists have brought back vinyl, some artists such as Arcade Fire and Transviolet are actually still issuing music on cassette tape. In 1983, cassettes began outselling records, until 1991, when the CD became the most popular medium, writes Zach Sokol in Motherboard.
As it turns out, there's at least one factory – National Audio Co., in Springfield, Mo. — that still manufactures cassette tapes, and it says business is better than ever: Last year is the best year it's had since it opened in 1969, writes Jeniece Pettitt in Bloomberg. "The profitable company produced more than 10 million tapes in 2014 and sales are up 20 percent this year," she writes.
In addition, "Cassette Store Day" is going into its third year – this year to be celebrated on October 17. There's even a cassette tape documentary, Cassette – funded via Kickstarter, of course.
Why, it's hard to say. In the case of vinyl, there is an argument to be made that it sounds "better," though any quality improvement might be wasted on a generation that grew up listening to MP3s. And like vinyl, there are those who claim the analog sound of tape is preferable to digital recordings. Also, in a day and age where so much of our content is digital, some people really like having something tangible, Pettitt writes.
"Certain kinds of music sound good on cassette," wrote Nick Sylvester in Pitchfork on the eve of Cassette Store Day in 2013. "The public perception is that tape is 'warm' and 'fat,' but not all tape is equal, and recording to 2-inch tape on an old Studer is very different from playing a cassette in a car stereo. In the cassette heyday, people weren't exactly seeking out cassette releases for their sonic character. Mastering engineers did everything they possibly could to 'beat' the cassette, to make the music sound pretty damn close to the original recording despite the ways tape stock can roll off the highs, stuff the low-mids, and hiss above 1khz."
"Nostalgia's a potent drug, and the music industry has changed abruptly enough that even twenty-somethings like me feel wistful for the lost '90s," Zach Schoenfeld wrote in Newsweek during the first Cassette Store Day. "Though I'm not yet 30, I can recall my very first cassette (Red Hot Chili Peppers' much-maligned One Hot Minute) far more easily than I can name my first CD or MP3 or Spotify stream."
As we've mentioned, part of the problem with recording data on old media is finding a way to read it later, and indeed that is a problem for some people who didn't save their Walkmans. (Walkmen?) And there's the occasional story about Kids These Days who mistake the cassette player in an older car for an iPhone dock, to hilarious results.
Count your blessings, though: So far, nobody's talking about bringing back the 8-track.