May 27 2013 10:55AM GMT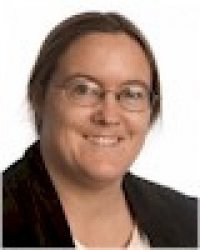 Profile: Sharon Fisher
There's a new arms race, which all started a week ago when Yahoo! announced that users of its Flickr online photo-sharing service would get 1 terabyte of storage each, free.
The mind reels.
"To provide a perspective on that terabyte" — which, it claims, is 70 times what competitors offer — "it represents the equivalent, Yahoo says, of 537,731 6.5-megapixel images," writes Edward Baig in USA Today. "Indeed if you took a photo every hour every day, it would take you more than 61 years to fill that space, Yahoo says. Moreover, you can upload and download your pictures in full resolution and share them, Yahoo claims, without any loss of quality. You can upload videos of up to three minutes in length as well."
(According to Marketing Land, Yahoo! CEO Marissa Mayer said that if all the photos in the world were uploaded to Flickr today at full resolution, they would take up just a tenth of Flickr's allotted storage space.)
I know I'm not the only one who found it a good time to blow the dust off a long-unused Flickr account (with one photographer noting he'd never had as much Flickr engagement as he had the three days after the announcement). Like many people, one of the biggest data hogs on my home storage is photos — and not just photos, but duplicates, backups, backups of duplicates, and duplicates of backups. The 5- and 10-gigabyte freebies offered by online storage services such as Google Drive and Box wouldn't make a dent and would just exacerbate the multiple repository problem.
(According to USA Today, Flickr has 87 million users. At a terabyte each? 87 million terabytes? That's 83 exabytes. Where's Yahoo! getting all that storage if everyone actually takes them up on it? And how much of its $5 billion cash horde will go to provide it? I'd love to see some followup from them with all the geekly details.)
And the 1TB offer seems to have gone a long way to assuage the fears of Flickr users — and, again, I'm one — that Yahoo! would unceremoniously pull the rug out from under the service, which it acquired in 2005, as it did with Delicious. Granted, that's still a possibility — and would be even more difficult to deal with as a 1TB system — but few people are talking about that now. (In fact, there's some interesting maybe-we-were-too-hasty backtracking going on.) It's also likely to drive a new wave of innovation as people develop add-ons, links, and other tweaks to Flickr.
Even with Google rejiggering its free online storage to give people 15GB shared among all its services, all the attention is being focused now on Flickr. (Google charges $49.99 for a terabyte.) Expect a number of online storage providers to match Yahoo!'s offer — and if they don't, being faced with some hard questions about why not.