Aug 6 2011 11:05PM GMT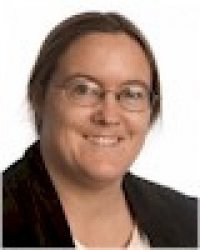 Profile: Sharon Fisher
The conventional wisdom has always been that solid state "flash" storage offered higher performance but cost more, making it too expensive to replace spinning disk technology other than in certain high-performance applications. However, eBay is putting that notion to bed by moving to flash storage at a price it says is comparable to spinning disk technology.
"It probably costs on par or less than a standard spindle-based solution out there," says Michael Craft, manager of QA systems administration for eBay. Moreover, because the Nimbus flash storage takes up half a rack in comparison to the four to six racks of gear it replaced, power and cooling costs are less, he says.
Craft didn't provide specific pricing information for the reportedly seven-figure deal, but Chris Mellor of Channel Register performed a detailed pricing analysis.
The acquisition cost for a 10TB Nimbus S-class with a year's support was $129,536 while the 10TB usable NetApp system was $135,168, based on 450GB, 15,000rpm drives. The purchase of years 2-5 support was $90,112 from NetApp and $45,056 from Nimbus, giving a five-year fixed cost for NetApp of $227,908 and $174,920 for Nimbus, $52,988 less…The five-year total cost of ownership was much lower with Nimbus, even without taking performance into account. Here, according to Nimbus, it creamed NetApp, producing 800,000 4K IOPS versus the FAS array's 20,000. The cost/IOPS was $0.22 for the S-class and $11.39 for the NetApp array.
Flash storage also has a reputation for getting "tired" over time with performance decreasing after the media has been overwritten a certain number of times. Nimbus CEO Tom Isakovich claimed that with his company's new generation of flash technology, the endurance problem was taken care of; Craft was more circumspect, saying only that in six months eBay had had no failures and that it was working with Nimbus to replace storage systems before they failed. "Everything fails," he says. "Just be proactive about it so we can replace it during business hours."
EBay wasn't looking for flash technology specifically, but was looking to meet certain performance requirements, and the Nimbus products were the only ones that provided it, Craft says. The time required to perform certain tasks has typically dropped by five times, such as taking five minutes to perform a task that used to take 40 to 45, he says. He's also looking forward to implementing the dedupe functionality now in the Nimbus flash storage product in hopes of eliminating up to 90% of writes, he adds.
In total, eBay has deployed up to 100 TB of flash storage, and is replacing its existing spinning disk storage as fast as it can, Craft says. Another advantage is that it takes up less space, making it easier for the company to fit into its new data center. "When we started getting into it, the physical footprint became an 'oh no' situation," but with a pure flash play, it was a "real nice fit," he says.