Nov 21 2012 2:51PM GMT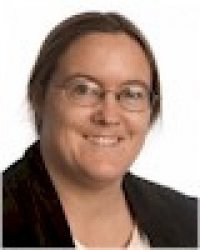 Profile: Sharon Fisher
Acquisitions are hard.
HP announced this week that it was being forced to write off $8.8 billion of the $9.7 billion cost of its year-old acquisition of Autonomy.
Let the fingerpointing begin.
HP blamed the write-down on what it said were systematic accounting games that made the U.K. company look much more valuable than it was — to which it said it was alerted only when a senior Autonomy official pointed them out.
Autonomy grew through acquisitions, buying everything from storage companies like Iron Mountain to enterprise software firms like Interwoven. They'd then go to customers and offer them a deal they couldn't refuse. Say a customer had $5 million and four years left on a data-storage contract, or "disk," in the trade. Autonomy would offer them, say, the same amount of storage for $4 million but structure it as a $3 million purchase of IDOL software, paid for up front, and $1 million worth of disk. The software sales dropped to the bottom line and burnished Autonomy's reputation for being a fast-growing, cutting-edge software company a la Oracle, while the revenue actually came from the low-margin, commodity storage business.
Mike Lynch, former CEO of Autonomy, who was reportedly fired by HP in April, strenuously denied the allegations, which he said he knew nothing about until the press release came out, and said that HP had mismanaged the company in the year it had run it.
I think what has happened here is that they have got themselves in a mess. They did the acquisition of EDS, they had to write that one down. They had to write Palm down. When Autonomy was acquired it was done by a CEO who wanted to get rid of various divisions of that business and lead with software. He was ousted in an internal coup d'etat. From that point Autonomy was at odds with the divisions that were in power. There was a series of mismanagement steps. They lost hundreds of the talented people at Autonomy. They whole management team basically went out of the door. Sadly they are left with the results of having destroyed all that value.
Analysts blamed HP for spending too much on the acquisition — which they'd said since the initial announcement — and for not doing due diligence.
Even if Autonomy passed the auditors' scrutiny the way it did,  how can you pay $10 billion for a company that has $1 billion in revenue and growing at 10% a year only," writes Jean-Baptiste Su in Forbes. "It didn't make sense then, and now H-P is taking an $8.8 billion charge and blaming everyone else for its mistake."
(Oracle's Larry Ellison caused a kerfluffle in September, 2011, when he said that Autonomy had been shopped to Oracle as well — ironically, on April 1 of that year — which Lynch denied at the time until Ellison posted the Powerpoint presentation from the meeting. Ellison said the company was overpriced — but due to the feud between Oracle and HP at the time, this likely sounded like sour grapes.)
HP's Meg Whitman, who'd been CEO for only a few weeks when the acquisition was finalized but who had been on the board at the time, blamed former CEO Leo Apotheker, who was forced out after the acquisition when he also tried to kill HP's PC division, and former chief strategy officer Shane Robison, who has also left the company. She also said that accounting firm Deloitte had vetted the company, and that KPMG had vetted Deloitte.
Apotheker declared he was shocked, shocked, and talked about the due diligence he had done.
Deloitte, for its part, had already come under criticism earlier this year for making mistakes.
There. Have we left anyone out?
HP would have much more credibility about its accusations if the company didn't have such a poor track record of its other acquisitions. Wrote Su:
Unfortunately, Autonomy is just the latest example of the company's dreadful acquisition track record and value destruction that started, in earnest, 10-years ago with Carly Fiorina's decision to acquire Compaq for $25 billion, followed then by Mercury Interactive in 2006 ($4.5B), EDS in 2009 ( $13.9B) and Palm in 2010 ($1.2B).
In what seems like a prescient story, the Wall Street Journal wrote earlier this month about HP's troubles.
Like most big tech companies, H-P has acquired new technologies. But many of its biggest purchases have fizzled, leaving the company with less cash and more debt than its rivals and effectively shutting it out of future deals," the paper wrote. "Neither H-P's buybacks nor acquisitions have panned out. H-P wrote off $8 billion of the $13 billion EDS deal earlier this year. In 2010, H-P also spent $1.2 billion to acquire mobile-device maker Palm, but shut down the unit and wrote it off a year later. Last year, H-P paid more than $10 billion to acquire software maker Autonomy, but has already said sales in that business are declining."
One also wonders, if the tale about HP discovering the issue after performing an internal investigation based on the Autonomy executive's tip in May is true, what took the company so long to have noticed? If it hadn't been for the tip, just when would it have come out?
And if "H-P's internal team was aware of talk about accounting irregularities at the time the deal was struck…[and] was looking for a way to unwind the deal before it closed, but couldn't find any material accounting issues," as the Wall Street Journal writes now, wouldn't the company have studied those irregularities right away? Were Lynch and the other executives supposed to be so diabolically clever that an army of accountants couldn't find the fraud until the former Autonomy executive pointed it out for them? (U.K. laws reportedly make it difficult and expensive to renege on an acquisition.)
And finally, just what sort of due diligence did HP and Deloitte do? Did they actually research the numbers themselves, or just trust the numbers it got from Autonomy?
HP acquired Autonomy in August, 2011, soon after Gartner did its first e-discovery Magic Quadrant, in May, 2011. At the time, Gartner spoke glowingly about the company, which it placed in the Leaders quadrant.
Autonomy is a brand and marketing powerhouse that appears on many clients' shortlists," Gartner said in its earlier report. "Although we have seen little appetite for 'full-service e-discovery platforms' from clients as yet, Autonomy is positioned to seize these opportunities when they do arise — indeed, the overall market may evolve in that direction."
In that report, Gartner also predicted that consolidation would have eliminated one in four enterprise e-Discovery vendors by 2014, with the acquirers likely to be mainstream companies such as Hewlett-Packard, Oracle, Microsoft, and storage vendors. Autonomy itself acquired Iron Mountain's archiving, e-discovery and online backup business in May 2011 for US$ 380 million in cash.
At the time, HP was thought to be pursuing a similar strategy to that of IBM, which divested itself of its PC business and moved instead to primarily software and services.
Now, HP's strategy, as well as that of Whitman — whom some are, fairly or unfairly, blaming for the whole situation — is going to be finding a way to survive.