Mar 25 2012 11:06PM GMT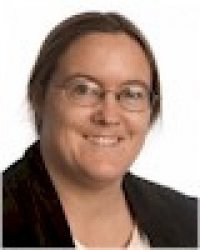 Profile: Sharon Fisher
You thought the MegaUpload seizure was bad? Check this out. The Swiss file uploading service RapidShare, accused of harboring copyrighted content, has been ordered by a German court to monitor all uploads to its service — which amount to thousands per day.
While it was agreed that RapidShare had copyrighted content, the company had been working on its reputation, clearing its name in a single year and then throttling downloads to its free users to discourage content distribution, because people who were pirating content didn't want to sign up for the premium service and use their name. But after the MegaUpload seizure, pirates had reportedly started turning to RapidShare, which resulted in the slowdown to 30 Kbps. According to the Village Voice,
"RapidShare has been faced with a severe increase in free user traffic and unfortunately also in the amount of abuse of our service ever since, suggesting that quite a few copyright infringers have chosen RapidShare as their new hoster of choice for their illegal activities. We have thus decided to take a painful yet effective step: to reduce the download speed for free users. We are confident that this will make RapidShare very unpopular amongst pirates and thus drive the abusive traffic away."
Unfortunately for RapidShare, that wasn't enough, leading to the German court's decision.
Another interesting aspect is that the European Court of Justice had found earlier this year that networks couldn't be forced to install an anti-piracy filter, saying that the privacy of users was more important than protecting copyright. How this will affect the implementation of the order isn't clear.
What remains to be seen is how RapidShare is going to comply with the court order. The number of files uploaded on a daily basis probably exceeds the number that can be monitored manually, meaning that software will likely need to be developed to scan for copyrighted content. But such software isn't foolproof; in 2009, in response to a takedown request, file sharing site Hotfile gave Warner Brothers such a tool to find its content, with the result that a great deal of material that Warner Brothers didn't own was incorrectly tagged and removed. And as with MegaUpload, legitimate users stand to be inconvenienced.