Feb 19 2016 3:03PM GMT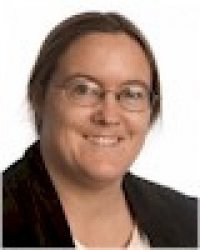 Profile: Sharon Fisher
Tags:
Okay, it's another government vs. encrypted smartphone situation. But this one is different.
Syed Rizwan Farook and his wife Tashfeen Malik, who last December killed 14 people and injured 22 others in San Bernadino, had an Apple iPhone 5c. The Federal Bureau of Investigation (FBI) wants to see what's inside the phone, and it's asking Apple for help.
So far, this sounds like your standard encryption case – Apple says it doesn't have the password, and can't decrypt the phone, so the FBI is out of luck.
What's different in this case is that that's not what the FBI is asking for. Instead, the FBI is asking Apple to write a new version of the phone's operating system that will make it easier for the FBI to break into the phone.
The iPhone in question has several security features to help protect it against attacks, such as wiping the phone after 10 incorrect password attempts in a row, forcing passwords to be entered via the phone screen, and implementing a pause in-between password attempts. The FBI wants Apple to write software for that phone – and, it claims, only that particular phone – to eliminate those restrictions, so the FBI can more easily implement a brute-force attack against the device.
(Now, if the shooters had used a fingerprint rather than a passcode to encrypt the phone, the FBI would be in the clear. In fact, they could have even used the fingerprint from the dead shooter to open his phone.)
For the policy wonks, the FBI is using an ancient law called the All Writs Act of 1789, which is intended to compel a third party to help with a criminal investigation. Let's say you stole something and put it in my safe. All Writs can be used by law enforcement to make me open up my safe to retrieve the stolen property.
Apple, though, is refusing, claiming that were it to write such an operating system hack, it could get out into the wild and be applied against any iPhone. (Including, Apple now says, against more modern iPhones that have even more security features built in.) "World War II, especially in the Pacific, turned on this sort of silent cryptographic failure," writes Ben Thompson in Stratechery. "And, given the sheer number of law enforcement officials that would want their hands on this key, it landing in the wrong hands would be a matter of when, not if."
Moreover, Apple is concerned about the implication of using the All Writs law in this fashion. "If the government can use the All Writs Act to make it easier to unlock your iPhone, it would have the power to reach into anyone's device to capture their data," writes Apple CEO Tim Cook in an open letter. "The government could extend this breach of privacy and demand that Apple build surveillance software to intercept your messages, access your health records or financial data, track your location, or even access your phone's microphone or camera without your knowledge."
Also, having once let the genie out of the bottle, what's to keep the FBI from coming back and requesting this software hack again, in a different case? Or even, writes Farhad Manjoo in the New York Times, prophylactically? "Once armed with a method for gaining access to iPhones, the government could ask to use it proactively, before a suspected terrorist attack — leaving Apple in a bind as to whether to comply or risk an attack and suffer a public-relations nightmare," he writes.
Apple could also be subjected to the same pressure from other governments, Columbia University computer science professor Steven M. Bellovin (who has just been appointed the first technology scholar for the NSA's Privacy and Civil Liberties Oversight Board) told CNN.
Naturally, the FBI is using one of the more heinous recent cases of record to force the issue. Terrorism is right up there with child pornography in terms of being one of those crimes that of course you don't want to be seen supporting. "For the administration, it was perhaps the perfect test case, one that put Apple on the side of keeping secrets for a terrorist," writes Matt Apuzzo in the New York Times.
One could even speculate that the FBI doesn't actually need the information on the iPhone, but is simply using this case to establish the precedent.
But having once established the precedent, the software could be used again. Already, notes the New York Times in an editorial supporting Apple, another federal magistrate judge in New York is considering a similar request to unlock an iPhone, this time in a narcotics case. The editorial also pointed out that Apple had already given the FBI data from the phone's iCloud backup, and that the All Writs Act has a provision against unreasonable burdens. (Manjoo also notes that future versions of the iPhone could potentially close any such loophole.)
At this point, the usual suspects are all lining up on one side or the other on the situation, with some agreeing with Apple and others saying that the company is overreacting. For example, Apple is calling the FBI's request a "back door," but is it really? It depends on the definition you use, Thompson writes. "Cook is taking a broader one which says that any explicitly created means to circumvent security is a backdoor," he writes. But to some, a back door is a way to bypass encryption specifically, which is not what the FBI is asking for, he explains.
Some observers believe that, thus far, Google is equivocating in its support for Apple. What makes it interesting is that Google, along with Apple, was the other company that announced in 2014 that it was turning encryption on in phones by default. Does that mean, if criminals used a Google phone, Google might be more likely to cooperate in breaking the phone's encryption?
Apple may also feel freer to take a stand on the issue because, unlike Facebook, Google, and Twitter, its business model isn't as strongly predicated on gathering data from users, write Nick Wingfield and Mike Isaac in the New York Times. In addition, Apple has fewer government contracts that could be at risk than do some of its competitors, they added.
Apple has received an extension from the original February 23 deadline and now has until February 26 to agree to comply.
Or not.