Aug 30 2016 10:29PM GMT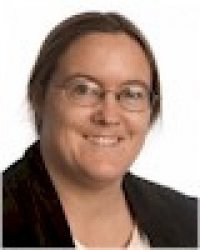 Profile: Sharon Fisher
Tags:
Many of us probably wish our IT departments were as diligent about finding lost email messages as the Federal Bureau of Investigation (FBI) has been about former Secretary of State Hillary Clinton's.
To make things clear, this blog post isn't going to discuss the topic of the email messages. This isn't going to discuss whether it would be perjury. This isn't going to discuss the possible effect on her presidential campaign. This is a blog about storage and e-discovery, and, like other blog posts on the subject, is sticking to those nerdy topics.
Reportedly, the FBI has searched through 14,900 email messages that Clinton or her staff were said to have deleted on the grounds that they were personal. In the process, the FBI believes it has found 30 email messages that might have something to do with the death of four Americans at a U.S. outpost in Benghazi, Libya.
The FBI has not yet released the email messages, because the State Department needs to look at them to determine whether there are actually any new messages, as well as whether there is any information in the messages that needs to be redacted for national security or revealing personally identifiable information. In addition, it isn't clear how specific they are to the Benghazi incident, nor to what extent they involve Secretary Clinton.
The really interesting part, of course, is "Just how did the FBI find all the deleted email messages?" Unfortunately, the FBI doesn't seem to be revealing that information, and the primary emphasis in court has been on just how and when the messages will be released, rather than on the nerdy details we all love.
And that could take a while. According to a transcript of a late August hearing, the 14,900 email messages were just what was on one disk. There are six more. Disk 5 alone is said to contain more than 55,000 documents. Emphasis was placed on disk one because it contained "E-mails and attachments that were sent directly to or from Former Secretary Clinton or e-mails that we sent to or from the 11 former secretary at a point in time in an e-mail chain, and 12 were not included on the materials provided to State 13 Department by Former Secretary Clinton in December 2014."
That section of the transcript is actually kind of funny to read, as the lawyers and the judge fight for how much time it should take to review the messages and why it isn't necessarily faster to release the messages from reviewing just the first disk compared with reviewing all the disks. The upshot of the discussion was that the State Department will review just the first disk, and everyone will come back to court on September 22 to find out how that's going.
But in a separate legal case, a different judge ruled that the State Department actually had to come back with a report on the email messages by September 13.
The people filing the lawsuit to get the email messages released are understandably concerned that the process will take longer than Election Day, and there are some who believe that the State Department is delaying the process on purpose for just that reason.
One thing is clear: This should be a lesson to all of us on the proper procedures regarding setting up corporate email servers, the problem of mixing personal and business email correspondence, the value of setting up retention policies for discarding email messages on a regular basis, and how much of a pain electronic discovery is when these procedures aren't followed. Reportedly, this investigation has cost more than $20 million thus far, and it's not done yet.