Aug 31 2016 10:58PM GMT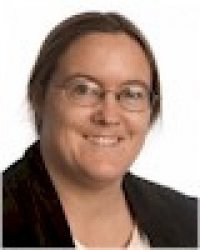 Profile: Sharon Fisher
Tags:
We've all experienced the sort of person who performs something badly on purpose in order to get out of doing it. Whether it's a secretary who makes coffee badly because she doesn't think it should be her job to make coffee, or a husband who does household chores or child-raising badly so he doesn't get asked again, we all know of examples.
Now a Massachusetts Institute of Technology (MIT) graduate student is claiming that the Federal Bureau of Investigation (FBI) is deliberately using old, crappy software as an excuse for getting out of responding thoroughly to Freedom of Information Act (FOIA) requests.
"Freedom of Information Act (Foia) researcher Ryan Shapiro alleges 'failure by design' in protocols at the Department of Justice (DoJ) for responding to public requests," writes Sam Thielman in The Guardian. "The Foia law states that agencies must 'make reasonable efforts to search for the records in electronic form or format.'"
Instead of using a $425 million web-based package called Sentinel that came out in 2012, which can search the full text of FBI records, the FBI uses Automated Case System (ACS), a 21-year-old sainframe-based software package that can search only keywords. In other words, if an agent didn't happen to include those keywords in their report, the record wouldn't come up in a search, even if the words might have been included in the report itself, Thielman writes.
Even when nothing comes up using ACS, the FBI reportedly refuses to use Sentinel, claiming that it would be duplicative and wasteful, Shapiro told The Guardian.
'FOIA Superhero'
Shapiro himself is quite a piece of work. He is a self-styled FOIA expert, called by some a FOIA Superhero, filing an average of two FOIA requests a day. These requests range from records about the Central Intelligence Agency's role in the arrest of Nelson Mandela in 1962 to whether the American Egg Board improperly used its powers against a particular kind of mayonnaise because it didn't use eggs in it.
Interestingly, Shapiro's most recent FOIA efforts are not just about getting various documents themselves, but to help him understand how the FOIA process works at the FBI. "I design each request not only to hopefully produce the requested records, but also to further illuminate the agency's FOIA operations," he explains to George LeVines in Muckrock, a nonprofit organization devoted to the FOIA. "Though it of course should not need to be this way, developing as intimate a familiarity as possible with an agency's internal filing systems, databases, and FOIA practices is frequently the key to success."
For example, Shapiro has been including waivers from individuals with his FOIA requests in order to circumvent FBI restrictions about including those individuals' personal information in its responses.
'Mosaic'
In response, the FBI is resorting to some interesting tactics, such as claiming that while Shapiro's individual requests are all legitimate and unclassified, added up together they result in a threat to national security because they make it too easy to see how the FBI operates.
"Invoking a legal strategy that had its heyday during the Bush administration, the FBI claims that Shapiro's multitudinous requests, taken together, constitute a 'mosaic' of information whose release could 'significantly and irreparably damage national security' and would have 'significant deleterious effects' on the bureau's 'ongoing efforts to investigate and combat domestic terrorism,'" writes Will Potter in Mother Jones. "So-called mosaic theory has been used in the past to stop the release of specific documents, but it has never been applied so broadly."
Moreover, Shapiro can't find out why, because the information was provided to the judge in the form of an ex parte, in camera letter which was secret. "They argued the threat to national security is so severe that they can't even tell us why," he told Amy Goodman at Democracy Now!
FBI Won't Tell Him Why
Similarly, when he filed a FOIA request about the handling of his FOIA requests, the FBI refused, until a judge ruled in February that it couldn't do that.
"Shapiro and his co-plaintiffs asked for more information about the process by which they had been so often refused," writes Sam Thielman in The Guardian. "And those requests for clarifying information were categorically denied on the grounds that any information about the FBI's reasons for denying previous Foia requests were by their very nature secret."
"The FBI has long been notorious for the frequent poverty of the document searches it performs in response to FOIA requests," writes The Sparrow Project, an organization devoted to social change. "The consistent inadequacy of the FBI's FOIA searches has even led to the Bureau receiving an 'award"' for 'worst Freedom of Information Act performance by a federal agency' from a leading open government group, as well as a declaration from the Associated Press that, 'If information were a river, the FBI would be a dam.'"
Perhaps someone could file a FOIA request on the FBI's use of its new software.