Apr 18 2018 11:59PM GMT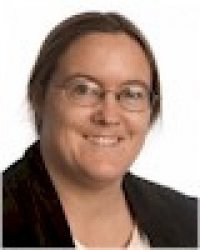 Profile: Sharon Fisher
Tags:
If you've been revealing secrets on Facebook and thinking that you're okay because your messages and postings are private, not public, think again: a recent court case ruled that attorneys could rule to more easily discover private as well as public Facebook material.
The case is Forman vs. Henkin, and the court that so ruled, unanimously, was the New York Court of Appeals.
"Prior to Forman, the developed case law with respect to discovery of social media accounts largely required a defendant to lay a factual predicate for the relevancy of the evidence being demanded," write Robert S. Kelner and Gail S. Kelner in the New York Law Review. While courts could sometimes gain access to private material in Facebook, it was typically because there was something public that led people to believe there was more incriminating material privately.
In the case of Forman, that didn't happen. "Plaintiff was injured in a fall from a horse," the Kelners write. "She testified that, before she was injured, she posted photographs of herself engaging in various activities on Facebook. She claimed that her injuries prevented her from continuing to participate in those activities. She further alleged that because of brain injuries caused by the accident, she had sustained cognitive impairment. She testified that since her injury, she was unable to compose emails and text messages."
Consequently, attorneys for the owner of the horse, whom she was suing, wanted to see all of her Facebook postings. The court rejected this, but did say she had to produce all the post-accident private photographs "that did not show nudity or romantic encounters."
In addition, since she was claiming that she was unable to compost email and text messages, she also "was directed to provide an authorization for defendant to obtain records from Facebook, showing each time plaintiff posted a private message after the accident and the number of characters or words in the text of each private message, from the date of her injury until she deactivated her Facebook account."
"The practical upshot of the Forman decision is that the traditional rules governing most forms of discovery are applicable to plaintiffs' social media accounts. It is no longer necessary for a defendant to lay a specific kind of foundation from the public portions of a plaintiff's Facebook page to obtain any social media discovery," the Kelners write. "But that does not mean that defendants now have unfettered access to plaintiffs' social media information," A defendant's boilerplate demand for a plaintiff's full social media accounts is exceedingly unlikely to pass muster under Forman. Plaintiff's counsel should carefully scrutinize demands to ensure they are appropriately tailored and object to overbroad demands for unlimited Facebook records."
This isn't the first time that the legal profession has been salivating to get its hands on the wealth of data Facebook holds. In 2013, New York prosecutors had filed 381 warrants to get photos and private information from Facebook on hundreds of public employees – some of them 9/11 first responders — suspected of Social Security fraud. Facebook continued to argue in 2017 that the warrants were overbroad.
This is also a case of not being greedy. According to one attorney, the case was appealed in the first place by the plaintiff, not the defendant. "Although this was only a partial victory for the defendant, it was actually the plaintiff who appealed the decision to the Appellate Division," writes Christine Rodriguez in Above the Law. "That court further limited the order and directed plaintiff to provide only photographs posted on her Facebook account that she intended to use at trial.  The defendants decided to appeal that order in the Court of Appeals and won."
In fact, because the defendant didn't appeal, it's possible a future court may rule on the issue even more broadly, writes Martin Clearwater and Bell. "Since the defendant did not appeal from the Supreme Court Order which denied much of his original request, review by the Court of Appeals was limited to reinstating the discovery allowed by the Supreme Court's Order," it writes. "As a result it is possible that the Court of Appeals will reach these issues again, at which point it may allow even greater discovery into social media material."
Rodriguez also notes that this limited ruling only applies to civil cases. "In criminal matters, courts often grant search warrants that may require disclosure of everything in a Facebook account," she writes. "This is common in large scale drug and gang conspiracy cases where what someone else posts about you could be used as evidence to link you to the conspiracy – and then your whole Facebook account and every other social media account is fair game."
One might say that the logical conclusion is that people should make sure they don't have any such evidence – public or private – on their Facebook page or other social media account when filing a lawsuit. On the other hand, deleting such material, particularly once a lawsuit has been filed, could be seen as destroying evidence, writes Patrick M. Connors in the New York Law Review. "An attorney is permitted to advise a client to remove postings from a social media site, but cannot advise the client to destroy such information," he writes. (The distinction between "removing" and "destroying" in this context isn't clear.) He also cites the New York Rules of Professional Conduct, which provides that a lawyer "shall not suppress any evidence that the lawyer or the client has a legal obligation to reveal or produce."
"While not addressed in Forman, lawyers advising clients regarding the contents of a social media site must be aware of potential disclosure obligations and the duty of preservation, which begins at the moment litigation is reasonably anticipated," Connors writes. "Once litigation is reasonably anticipated, anything of potential relevance that is removed from a site must be preserved so a party can comply with any future obligations to produce the materials in disclosure."