Aug 19 2012 10:36PM GMT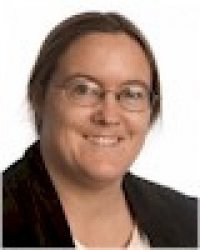 Profile: Sharon Fisher
Remember when Facebook started designing its own servers and data center? And then its own disk drives?
Now it's designing its own archival backup.
The story, broken by Robert McMillan at Wired, is that the company is, over the next six to nine months, working to design a storage archive system. Because it stores a second copy of data and is intended to be used only for restores, the system powers down the drives when not in use. Such technology could reduce power use by the data center to one-third, according to the Facebook spokesman quoted by Wired.
More generally, Facebook has been working on what it calls the Open Compute Initiative, which basically means that it is designing new, minimalist hardware for standard functions that — due to the enormous scale of the company's hardware — saves space, money, energy, and so on. The intention, once the design is complete, is to open source the data and offer the designs to the industry.
It isn't clear whether this method of archival storage is also going to be open-sourced, according to the Verge. However, Facebook has been talking about the notion of drives that spin down when not in use — what it calls a "hard drive thermostat" — for almost exactly a year in connection with the Open Compute project.
Storage that is saved but rarely used is called "cold" storage, so the proposed building, part of the Facebook data center complex in Prineville, Ore., is nicknamed Sub-Zero, presumably after the line of high-end refrigerators. The company is also considering building a similar facility as part of its Forest City, N.C., data center.
It's important with such systems to ensure that the data on them really isn't used very much, because it can take up to 30 seconds for the disk to start from zero, and up to 15 seconds from the slower speed.