Feb 27 2012 10:37PM GMT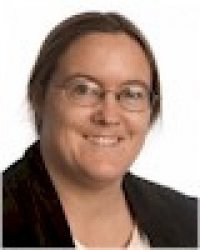 Profile: Sharon Fisher
Remember when Facebook started designing its own servers and data center?
Now it's designing its own disk drives.
This is all supposed to be part of the company's Open Compute initiative, according to Wired, though it's not yet included on the website, and details were thin. (For example, it isn't clear whether they include the hard drive thermostat the project described last summer.) However, the company said it will release its new storage designs in early May at the next Open Compute Summit.
Facebook is doing all this because it has such a heavy load — 845 million users and 140 billion digital photographs, Wired said — so savings that it can achieve in hardware, whether in the hardware itself, the power it uses, or the cooling it requires, can aggregate to quite a lot. The company has already made a number of changes to its servers to save cost, space, and heat.
For example, in its Prineville, Ore., data center, the company has eliminated chillers and uninterruptible power supplies, Wired said. The article quoted a Facebook engineer, originally from Dell, as saying that the really valuable part of storage is the disk drive itself and the software that controls how the data gets distributed to and recovered from those drives, and that the company would do what it could to eliminate the other ancillary parts, as well as make the valuable parts easier to get at and fix. For example, the company would like to eliminate the handles and screws that are currently part of some disk drives.
So why does this matter to you? Because Facebook intends to open source the storage design when it's finished, meaning it could end up in the marketplace, as it has with its servers. So chances are, what Facebook decides will affect your data center, too.