Oct 22 2013 9:19PM GMT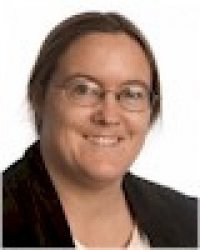 Profile: Sharon Fisher
So the newest thing lately is to design a top-seekrit data center, and then invite the media to come take a look at it and take pictures. Google did it a while back, now it's Facebook's turn.
You may recall that a little over a year ago, Facebook revealed it was building a "cold storage" facility in Prineville, Ore. — so-called because the data on it wouldn't need to be retrieved very often. While it saved a lot of energy compared with storage systems that were always on, it also took longer to retrieve the data when it was needed, because the disks needed to spin up again, which could take, gasp, up to 30 seconds.
If you're not familiar with Prineville, it's smack in the middle of Oregon — about two hours from The Dalles hydropower facility, about three hours from Portland, and about an hour from Bend. The operative part is that this whole area of central Oregon is data center central, because of its access to cheap land — because it's out in the middle of nowhere — and cheap power — because of its proximity to The Dalles. Google has a facility near The Dalles, while Apple also has one in Prineville.
You may also recall that Facebook is on a mission, called the Open Compute Project, to do for hardware what the open source movement has done for software — that is, figure out the best, most minimal ways to design hardware, and then tell the world about it. It's done this for servers, storage, and now archival storage. The Prineville Data Center even has its own Facebook page, and the company is diligently offering grants and such to the nearby community to be a good neighbor. (In another such indication, the 70 staff and contract employees make 150 percent of the prevailing local wage.)
Hence the field trip. And in this case, it pretty literally is out in a field.
"Each disk in the cold storage gear can hold 4 terabytes of data, and each 2U system contains two levels of 15 disks," writes Jordan Novet in Data Center Knowledge. "This configuration allows for 4 petabytes of cold storage in a rack (each storage head has 2 PB attached and there are 2 heads per rack)." There were also pictures, and Facebook had already published the cold storage specifications.
"Less than a week into its operation, the cold storage facility is already storing nine petabytes of user data," writes Elon Glucklight in The Bulletin of Bend (which includes video as well as pictures). "That's equal to nearly 9.7 billion megabytes. A typical uploaded photo ranges from 2 to 10 megabytes. When it's full, the 16,000-square-foot cold storage building would be able to hold thousands of petabytes of data." The company could also add additional wings totalling up to 32,000 square feet, he added, noting that while Facebook would not reveal the cost of the facility, county permits put the cost of the first wing at $6.8 million.
Facebook officials told the media that 80 percent of the photo requests come for just 9 percent of the photos. Hence the need for the facility. The data center is scheduled to reach capacity in 2017, depending on how many cat pictures we take.
The cold storage aspect means that the facility uses 52 percent less energy than a comparable data storage facility, writes Andy Giegerich for Sustainable Business Oregon, who goes on to note that the facility meets LEED Gold standards for its design, use of sustainable, locally sourced materials, and care in disposing of its waste.
"The social media giant has, as part of its drive to operate a green data center, launched two public dashboards that report continuous data for such key efficiency metrics as power and water usage effectiveness," Giegerich writes. "Not only are the dashboards available to Facebook workers, they're available to the public."
Meanwhile, some enterprising reporters realized they could see the more secretive Apple data center from the Facebook one, and took the opportunity to take pictures of that, too, as well as check out its county filings. No word on when their field trip is, but knowing Apple's reputation for secrecy, it's probably best not to make reservations yet.