Feb 25 2018 11:46PM GMT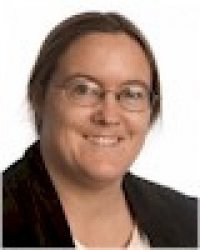 Profile: Sharon Fisher
Tags:
Spokeo, Spokeo, wherefore art thou Spokeo? We'll be seeing that name a lot more in the next few months after the Supreme Court turned down the opportunity to hear the case a second time.
As you may recall, in June*** 2016, the Supreme Court was due to rule on a case involving the stored data of Spokeo, a data aggregation company that provides data about individuals. A man sued the company for having incorrect data about him, and the case made it all the way to the Supreme Court. Owners of databases were concerned that a ruling against them would mean that anybody could sue them for anything they happened to have wrong, while individuals were concerned that a ruling in favor of Spokeo could essentially shut down the practice of class-action suits.
The Supreme Court sidestepped the issue by saying that the lower court hadn't proved actual damages in the first place, so sent it back to that lower court. After taking a year to think about it, the lower court decided that damages had actually happened, and sent it back to the Supreme Court.
In the meantime, using the precedents that already existed, all sorts of courts were making all sorts of decisions based on Spokeo,
All caught up now?
In response to all this, a number of companies –including Spokeo itself — pleaded with the Supreme Court to take it up again and make a real decision this time. Spokeo's argument also had to do with asking the Supreme Court to decide on the nature of harm to the plaintiff. Is somebody really harmed if a company puts more than five digits of their account number on their bill, even if it is theoretically possible that, yes, an identity thief could end up hacking their credit card number that way?
But earlier this year, the Supreme Court decided it wouldn't re-hear the case, meaning that all those lawsuits based on Spokeo were likely to continue.
You'd think that the lawyers would be happy about this. After all, the Spokeo case is turning into the Attorneys Full Employment Act of 2018. But they are not. In fact, a number of amicus briefs were filed to the Supreme Court asking them to rehear the case. "The decision to pass on revisiting Spokeo was in spite of Spokeo receiving support from several outside parties for its review bid. In six separate amicus briefs filed on January 5, 2018, TransUnion LLC, the U.S. Chamber of Commerce, the National Association of Professional Background Screeners, a group of real estate trade associations, the Consumer Data Industry Association and the Retail Litigation Center," notes Lexology.
The result is that many of the cases are going to continue, attorneys warned. "The issue presented here arises virtually every single day in courts across the country, as plaintiffs bring putative class actions alleging violations of federal and state statutes authorizing statutory damages without any claimed harm beyond the statutory violation," write Spokeo's lawyers in their brief to the Supreme Court. "Spokeo I has been cited in over a thousand decisions since May 2016—with over six hundred discussing this Court's opinion in detail."
Plus, the courts aren't all agreeing. "Given this massive number of cases, it is no surprise that courts have reached conflicting results for virtually identical claims—meaning that jurisdiction continues to vary court by court and statute by statute," notes the brief. "As one set of commentators summarized, '[w]e have found numerous cases that are essentially indistinguishable on the facts presented, yet courts have reached opposite results.'"
Other lawyers agreed. "Although the 2016 Spokeo decision had created a pathway for the lower courts to stem the tidal wave of claims under the Fair Credit Reporting Act (FCRA), the Fair Debt Collection Practice Act (FDCPA) and the Telephone Communications Protection Act (TCPA) where the plaintiffs had inconsequential, if any, damages, the Supreme Court failed to provide substantive guidance in its 2016 decision as to when a case should be dismissed for lack of injury. Consequently, the lower courts approached this issue in different, sometimes inconsistent, ways.
Indeed, in just the last few weeks, there have been several other cases based on Spokeo that have progressed in one way or another. In one case, "A district judge in the Southern District of Florida recently dismissed a FACTA class action on Spokeo grounds even though he had previously approved a near-$600,000 settlement in the same case" where a company was being sued for, yes, displaying more than five digits of an account number on the paperwork.
Similarly, another case had to do with someone's entire credit card number being displayed on a ticket, but in that particular case, the court ruled that the person couldn't sue because there was no evidence any actual harm had been committed, writes The Recorder. "Today we answer a question that would certainly sound exotic to our nation's founders: Is receiving an overly revealing credit card receipt—unseen by others and unused by identity thieves—a sufficient injury to confer Article III standing?" wrote Judge M. Margaret McKeown. "We need not answer whether a tree falling in the forest makes a sound when no one is there to hear it. But when this receipt fell into Bassett's hands in a parking garage and no identity thief was there to snatch it, it did not make an injury."
On the bright side, cases like these may actually get people to start reading things like terms-of-service agreements, if only to look for things they might be able to sue under.