May 30 2011 9:15PM GMT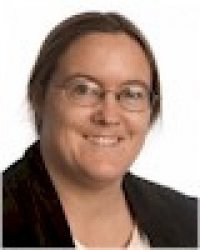 Profile: Sharon Fisher
Two events happened last week that are expected to lead to acquisitions of a quarter of the electronic discovery vendors by 2014 — and one of them even provided a shopping list.
The first event was security vendor Symantec acquiring e-discovery vendor Clearwell. Dave Raffo already talked about the details of the acquisition; what's interesting about it in this context is that it's simply the first domino, as predicted by the second event.
The second event was Gartner releasing its first "Magic Quadrant" analysis of the e-discovery marketplace, which, among other things, predicted that a quarter of all e-discovery companies will be consolidated by 2014, with the acquirers likely to be mainstream companies such as Hewlett-Packard, Oracle, Microsoft, and storage vendors.
Symantec's acquisition of Clearwell fit right into predictions: Clearwell was named to the leaders quadrant, and Symantec had been named to the challengers quadrant, meaning it primarily needed more vision — which Clearwell could provide.
Now it's likely that in the kind of musical chairs M&A people go through because they don't want to be the one standing when the music stops, the sorts of vendors Gartner talked about as acquirers — particularly the major vendors in the challengers quadrant, IBM and EMC, as well as Nuix — will start looking at the list of contenders so helpfully provided in the report.
Likely to be up, of course, are the other vendors in the Leaders quadrant — Autonomy, which just acquired niche player's Iron Mountain's digital business itself; FTI Technology; Guidance Software; and kCura. Less attractive, but also likely to be less expensive and, maybe, more desperate, will be the other vendors, such as AccessData Group, CaseCentral, Catalyst Repository Systems, CommVault, Exterro, Recommind and ZyLab in the "visionaries" quadrants, and Daegis, Epiq Systems, Integreon, Ipro, Kroll Ontrack,  as well as the ediscovery components of Lexis/Nexis and Xerox Litigation Services.
Anybody placing bets?