Jun 18 2011 10:08PM GMT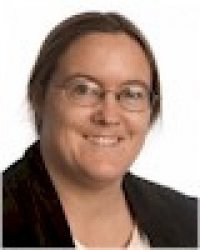 Profile: Sharon Fisher
Vendor surveys are always dicey; it's remarkable how often survey responses just happen to line up perfectly with the vendor's product line. But Symantec's survey on Virtualization and Evolution to the Cloud seems on the up-and-up, if only because the results are such a bummer to virtualization and cloud vendors.
Most notably, organizations that have implemented various kinds of virtualization and cloud technology indicated that they were frequently disappointed by the results not meeting their expectations. Server virtualization was actually one of the better ones, having an average expectation gap of 4% overall, including 7% scalability, 12% in reducing capital expenditures, and 10% in reducing operational expenditures. In fact, more than half of respondents (56%) said storage costs somewhat or significantly increased with server virtualization.
In contrast, private Storage as a Service had an average expectation gap of 37%, including 34% in scalability, 40% in reducing complexity, and 37% in efficiency. Storage virtualization was almost as bad, with an average expectation gap of 34%, including 32% in agility, 35% in scalability, and 32% in reducing operational expenditures. Hybrid/private cloud computing had a 32% average expectation gap, composed of 39% in time to provision new resources, 34% in scalability, and 29% in security. Finally, endpoint/desktop virtualization had an average expectation gap of 26%, including 27% in new endpoint deployment, 30% in application delivery, and 27% in application compatibility.
Yuck.
Symantec attributed the varying gaps to the varying degrees of maturity of the various technologies, noting that server virtualization is more mature than storage-as-a-service, for example. "Expectations are unlikely to be matched by reality until IT organizations gain sufficient experience with these technologies to understand their potential," the report said. "These gaps are a hallmark of early stage markets where expectations are out of step with reality."
Similarly, organizations indicated that they were more willing to virtualize business-critical applications than they were to put them on the cloud — probably for the same reason.
"Among those currently implementing hybrid/private cloud computing, the most common concerns regarding placing business-critical applications into the cloud are related to disaster recovery, security and maintaining control over data. Disaster Recovery concerns were expressed by 70 percent of respondents, and more than two-thirds expressed concerns over loss of physical control over data and fear of hijacked accounts or traffic. Other concerns involve performance and compliance issues."
The survey also noted that executives were much more hesitant about placing business-critical applications into a virtualized or cloud environment than were more IT-specific people such as server groups and application owners, due to concerns about reliability, security, and performance. At the same time, actual implementation results typically met performance goals. Symantec attributed this misperception in the face of reality to a lack of communication between IT and executives, meaning that executives weren't hearing from IT the degree to which such implementations actually were successful.
That said, of enterprises that are implementing virtualization, more than half (59%) plan to virtualize database applications in the next 12 months, 55% plan to virtualize Web applications, 47% plan to virtualize email and calendar applications and 41% plan to virtualize ERP applications.
About a quarter of the survey's respondents said their organizations have already implemented some form of virtualization or cloud, with another quarter in the midst of implementing, 20% in pilot projects, and about 20% discussing or planning for it.
The survey was performed in April, and consisted of 3,700 organizations of various sizes in 35 countries, including small, medium, and large enterprises. Respondents represented a wide range of industries and included a mix of C-level (CIO, CISO, etc.) executives (31%), IT management who were primarily focused on strategic issues (35%), and IT management primarily focused on tactical issues (34%). 60% were 31 to 49 years of age, with the rest split between those less than 30 (30%) or older than 50 (10%). 79% were male. The typical respondent had worked in IT for 10 years. 20% said their companies were shrinking in terms of revenue, while 61% reported growth, Symantec said.