Apr 29 2013 7:07PM GMT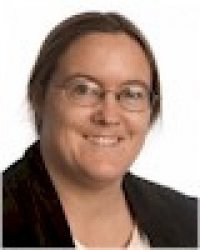 Profile: Sharon Fisher
Jingming Zhang is one unlucky SOB. After five years of research, as he was working on the thesis required for his PhD in chemistry from Rutgers University, the laptop containing all of his data was reportedly stolen from an unlocked lab in the college.
Zhang wrote a note and put up flyers about the theft, which was picked up by ABC News and which a friend of his posted to his Facebook page, and which was then posted to Reddit and many other websites beyond that. He offered $1000 to the thieves for the data, telling them exactly where on the disk they could find it, giving them the password, and telling them they could keep the computer already; he just wanted to graduate.
Now, in honor of the "Everything Wrong With … in X Minutes" CinemaSins YouTube movie spoofs (and they're hysterical), here's everything wrong with this story.
"Zhang's laptop had been in an unlocked room in Wright-Rieman, which houses laboratories." People can walk into Rutgers University lab rooms and walk out with laptops? Doesn't campus security worry about thieves stealing other equipment, student records, dangerous chemicals, and so on?
"Rutgers is an open campus," said [Rutgers Police Lt. Paul ] Fischer. "It's not like a small liberal arts college where it's gated in. So, even if the buildings are secured, people can piggyback in." This is the reaction of the security guy, whose job it supposedly is to keep the campus secure? Oh well, people can walk in and take things?
Campus security doesn't have security cameras, even in laboratories where people are working with chemicals and on laptops?
Does Rutgers really want their security guy on national television telling everyone how easy it is to steal things from the campus?
Just how many things get stolen from Rutgers, anyway?
If it's so easy to steal things from Rutgers, wouldn't it be a good idea for the campus police to tell this to the students, before students lose five years of research?
"Fischer said that he wouldn't suggest offering monetary rewards in the future" because it can invite fraud. Okay. What should the student have done differently (other than your barn-door suggestion that he hang on to his laptop next time)? Can't he get the student to withdraw the reward if it's such a bad idea?
Is the Rutgers security guy working with this student to ensure he doesn't agree to meet someone, get bopped on the head, and also be out $1000? Or to otherwise protect him from fraud?
Does the Rutgers security guy think that having the theft nationally publicized on ABC News is a smart move? And on Facebook? And on Reddit?
Shouldn't the Rutgers security guy suggest to Facebook that maybe it would be a good idea to redact the student's personal information from the posting, which has more than 33,000 shares?
Is the Rutgers security guy maybe checking Craigslist? And eBay?
Doesn't the chemistry department have a server to which students can save their data? Hell, I went to Boise State and we had that.
If it's this easy to steal things from campus, and there's no provision for students to back up their data on campus, and nobody warns students their work is that vulnerable, and the student may have to start his research over, doesn't he have the basis of a nice lawsuit?
Just what sort of chemical research is this student doing, anyway? Do we need to worry about a new kind of poison gas or IED springing up in New Jersey?
How competitive is the chemistry research program at Rutgers? Is it possible the thief is someone in his department who's fighting with him for grants or something?
What are the chances that the student isn't actually ready for his thesis defense and this is his way of procrastinating until the laptop is "found"?
This student's been going to Rutgers for five years and he didn't know the buildings are insecure?
"…from where his computer was taken sometime between 10 a.m. and 5:15 p.m." This student leaves his laptop unattended in an unlocked room from 10 am to 5:15 pm and is surprised that it's gone? Are we sure that Lost & Found didn't pick it up?
We've got a student smart enough to be getting a PhD in chemistry but not smart enough to keep from leaving his laptop in an unlocked room?
Or to copy his data to a DVD?
To a thumb drive?
To a cloud storage service?
To an external hard disk?
To email it to himself?
To do a backup? "'A lot of people are asking me why I didn't back up my data," Jim told the Daily Dot. "I think the reason is that I am pretty busy recently and this kind of thing never happened to me before.'"
"The posters contained very specific instructions and details regarding his dilemma, including his laptop's password." Well, that certainly makes it easier for the thieves to use the laptop.
Where is the student getting the $1000, anyway? And how did he come up with that figure?
The posts also included his phone number. If the thieves even wanted to call, would they be able to make it through the blizzard of harassing phone calls he must be getting by now?
He has also suffered several scamming attempts. "'There are a few people sending me messages saying they have my laptop and asking for money, but when I asked for proof, they cannot give anything to me,' he said." You think?
Really, should this student even be allowed to be messing with chemicals in the first place?
Does the student think that the thief is stupid enough to show up to a meeting to exchange the data and money?
Or to pick it up at a mailbox?
How exactly does the student think this is going to work? The thief will send him the data and trust him to send the money? He'll send the money and trust the thief to send him the data? The thief will hand him the data and hang around while he checks it?
Even if he gets the data back, how is he going to know that the thief didn't change some of the data just to mess with him?
How many backup companies are offering to pay all the student's expenses in return for his doing an ad for them?