Apr 30 2018 9:24AM GMT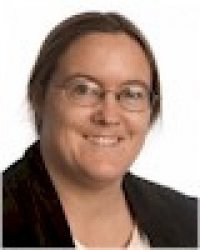 Profile: Sharon Fisher
Tags:
A couple of weeks ago, there was some discussion about the material seized from the office of Michael Cohen, the attorney for the Trump organization, and the e-discovery implications of that. In passing was also a reference to a number of cell phones and hard drives that had also been seized, and since then, there's been some further discussion of this nuance.
"Manhattan federal prosecutors seized as many as 16 cell phones when the FBI raided the home, office and hotel room of President Trump's personal lawyer Michael Cohen," writes Kaja Whitehouse [which has to be the best journalist name ever] in the New York Post. "Prosecutor Thomas McKay made the ​astonishing revelation wh​ile telling a judge ​Thursday ​that the feds are on track to hand over seized​ ​materials to Cohen's lawyers by May 11. In explaining the process, McKay said the feds have already turned over the contents of four phones and one iPad."
What does this tell us? At the time the materials were seized, I wrote "(No word on whether any of the electronic devices are encrypted or otherwise protected by a fingerprint or a password. That would be an interesting wrinkle. Although, seriously, they should have been.)" So, among other things, it appears that the phones weren't encrypted, or even particularly password-protected, if the FBI was already able to retrieve their contents.
On the other hand, McKay reportedly said that some will take longer. "The contents of two Blackberries may take as long as three weeks to be produced to Cohen and the special master and one cell phone may take 104 days to have its data extracted," write Kara Scannell and Katelyn Polantz, for CNN. This could indicate that some of them were encrypted. Back in the day, one of the selling points of BlackBerrys was how secure they were.
One of the more interesting side discussions were the people who found it "astonishing" that someone in 2018 would have 16 cell phones, and used that as "proof" there must have been something nefarious going on (including some pretty funny lists of what all the phones could have been used for).
Not to mention the age of some of the electronics. "Among the devices seized are two BlackBerrys, suggesting Cohen has been holding on to his electronics for many, many years," Whitehouse writes.
I would expect that most of my friends have ten-year-old electronics kicking around their houses. I know I do. And BlackBerry fans tended to be particularly…possessive about their devices.
"You know how I know Michael Cohen is either a professional fixer or one of the drug dealers from The Wire?" writes Monique Judge in The Root. "Because when federal agents raided his office, hotel room and apartment earlier this month, they seized as many as 16 phones and other devices. You read that correctly. There were 16 phones. Either Cohen is working very hard in the lowrises, keeping McNulty and Bunk off of Stringer and Avon's trail, or he had all those phones to deal with his various troublesome clients who couldn't seem to stay out of trouble. No, seriously? Who has 16 old phones just lying around, waiting to be taken and imaged by federal agents who are possibly building a case against you and your biggest and most famous client, the president of the United States?"
Um, me. Except for the federal agents part.
If having 16 cell phones is incriminating, I'm in trouble. I don't even buy a new phone every year, nor do my partner and child, and yet our household probably has close to 16 phones kicking around.
Let's see:
3 OnePlus (a One, and Two, and my 5T, my current phone)
Samsung Galaxy SIII, my previous phone
At least two flip phones before that
My daughter has at least two cell phones and a flip phone
My partner just got a new phone, plus he has at least two Samsung Galaxy Notes before that
That's up to 12 already, and I haven't even looked around the device shelf or the computer room.
Other nerds are also backing Cohen up on this. "In fairness there are a dozen cellphones in my house right now," writes one commenter to Judge's article. "They're between 1 and 18 years old. I can't just throw them away. It's one of those things that I should do, but can't bring myself to do. What can I say, I'm a tech junkie."
And as an attorney, Cohen probably lives and dies by his phone. A recent Vanity Fair piece noted that, even though the FBI had allegedly literally seized the phone he was holding in his hand, a couple of days later he was still…on the phone.
But what about the old phones? "16 phones?" Judge writes. "Was he keeping them so he could later blackmail his clients?"
Why do people keep cell phones?
In the case of an attorney, it may be that he's concerned about security and what might be on the phones.
Or he could think, as I have sometimes, "these are too good to throw out or donate, I should try to sell them" – and never get around to it.
When you have a teenage girl, you often keep a couple of spare phones around in case something happens to her primary phone, because MOM OH MY GOD MY PHONE DIED is worse than losing an arm.
This is kind of a nerdy household, so we're always thinking we'll find some sort of project use for them, such as acting as some sort of server for the TV or stereo. I also understand that some Pokemon Go fans have multiple accounts so they can gang up on raids or exchange gyms among each other, and you would need a separate device for each of those.
And occasionally we do donate phones to a battered women's shelter; they can always use them to give to people trying to escape abusive situations who don't have the money to get their own.
So Cohen may or may not be a bad guy. But 16 phones doesn't prove that. It just means he's one of us.