Jul 31 2018 9:36PM GMT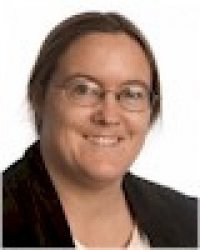 Profile: Sharon Fisher
Tags:
Here we go again. The European Union is calling for an end to the so-called Privacy Shield agreement by September 1 if the U.S. doesn't follow through on its commitments, which could make it really difficult for U.S. computer companies to acquire data from European customers.
As you may recall, this all dates back to about two years ago, when the EU and the U.S. finally reached an agreement to replace the Safe Harbor Act, which is what enabled American countries and companies to gain access to data about foreign citizens. After the Snowden case and other breaches, EU countries said they didn't feel that data about their citizens was safe in the U.S., and the U.S. had to improve security in some of its regions, as well as in the companies themselves.
Soon after President Donald Trump's inauguration in January, EU members expressed concern about an executive order he signed that could have been interpreted as saying that people who weren't citizens of the U.S. weren't protected by the U.S. Privacy Act.
Since then, it's been pretty quiet, and the European Union has been busy paying attention to its own General Data Protection Regulation privacy standard. But now that that's finished, EU member states are starting to turn their focus to the U.S. again. And they're wondering why it's taking the U.S. so long to do certain things required under the pact, such as hiring an ombudsman to deal with complaints from EU citizens, as well as appoint other officials responsible for overseeing the program.
In particular, EU representatives are concerned about the Facebook data scandal where the personal information from up to 87 million US voters was passed on to Cambridge Analytica, a company employed by Trump's presidential campaign team, writes Mehreen Khan in the Financial Times.
Vera Jourova, the EU's commissioner for justice, has written to Wilbur Ross, US commerce secretary, complaining that the White House is stalling. ""Now that the new state secretary is in office and we are almost two years into the term of this administration, the European stakeholders find little reason for the delay in the nomination of a political appointee for this position," she wrote.
"The Privacy Shield is due for its second review from the European Commission in October," Khan writes. "Brussels has the power to unilaterally revoke the agreement if Washington is not meeting its commitment to ensure the rights of EU citizens are adequately protected in the US."
That would be bad. If the EU does end the Privacy Shield, it would mean that each company would need to negotiate individually with each country how it could obtain data about the country's citizens. That could take a long time and be really complicated. Without the agreement, more than 4,000 European and U.S. companies wouldn't have been able to exchange data about each other's citizens as easily, which could make commerce more difficult. That's currently worth up to $260 billion, writes Mark Scott in the New York Times.
About a month to go.