Dec 11 2018 9:46AM GMT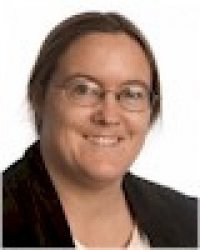 Profile: Sharon Fisher
Tags:
It's always interesting to read about how the BackBlaze backup service is doing with its hard disk drives. Like companies such as Facebook and Google, it uses so many hard disk drives that it ends up stripping off extraneous parts and building its own structures with them. But because the company is so much more forthcoming than Facebook or Google about what it's doing, it's a lot more instructive to the industry. It's fun – if you're a certain kind of person, anyway – to read over the years of BackBlaze reports as they migrate from 2 TB to 3 TB and on up to 12 TB hard disk drives.
As you may recall, BackBlaze used to use "pods" of 45 hard disk drives, but a year or so ago started using "vaults" made up of up to 20 even bigger "pods," each of which hold up to 60 hard disk drives. Gradually, as time goes on, the company replaces the hard disk drives in each of those structures as technology improves. The result is that the capacity of the pods and vaults keeps going up over time.
BackBlaze also uses commodity hard disk drives rather than the latest and greatest bleeding-edge technology, not only because it's cheaper but because it's easier to get in large quantities. Because the company works with such large quantities of a single model of hard disk drive, that makes it easier for them to  calculate longevity and failure statistics than if they had a whole lot of different models.
At this point, BackBlaze has now migrated out the last of its 3 TB hard disk drives, and its most popular hard disk drive is now 12 TB. Seems like only yesterday that it was talking about testing 6 TB hard disk drives, but that was actually back in 2014. Time flies. Similarly, the company plans to upgrade all its 4 TB hard disk drives to larger capacities over the next couple of years.
So, what else is new with BackBlaze?
It now has 99,636 hard disk drives – 1,866 boot drives and 97,770 data drives. That's 584 fewer drives than last quarter, but because of the larger sizes, it's actually added 40 petabytes of storage, because the company replaced 3 TB, 4 TB, and some 6 TB drives – all about four years old — with 3,600 new 12 TB drives. In fact, it has more 12 TB hard disk drives – in this case, a Seagate one – than any other model, with 25,101.
The least reliable hard disk drives during the quarter – that is, the ones with the highest percentage of drive failures – are 6 TB Western Digital drives, with a failure rate of 4.64 percent. Several hard disk drives, including 4 TB from Hitachi, Toshiba, and Western Digital, 5 TB from Toshiba, and 12 TB from Hitachi, haven't failed at all during the quarter. (Though, to be fair, the 12 TB Hitachi hard disk drives were in service only nine days during that quarter, BackBlaze points out.)
The least reliable hard disk drives that the company is still using are also the 6 TB Western Digital ones. Other than the new 12 TB Hitachi ones, the most reliable drives are 4 TB Hitachi ones. Incidentally, the company's overall failure rate is 1.71 percent, which it said was the lowest it had ever achieved.
As always, BackBlaze makes its full data set available to people who want to play with it. "All we ask are three things," the company writes. "1) you cite Backblaze as the source if you use the data, 2) you accept that you are solely responsible for how you use the data, and 3) you do not sell this data to anyone. It is free."
Does this all mean that the models that work well for BackBlaze will work well for you, too? Not necessarily. Obviously, hard disk drives kept in pods or vaults are much more heavily and steadily used than an everyday hard disk drive for home use or even for a company. But it's a good way to bet. The results you get might be different, but in general, a hard disk drive with a failure rate of 4 percent isn't likely to work out as well as a hard disk drive with a failure rate of 0.5 percent.
Disclaimer: I am a BackBlaze customer.