May 8 2013 10:42PM GMT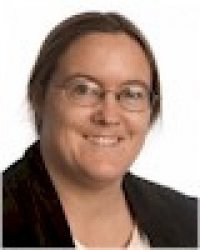 Profile: Sharon Fisher
It's ironic that EMC's EMC World party is featuring Bruno Mars, whose most recent hit, "When I Was Your Man," features the singer lamenting the loss of his girlfriend because he took her for granted. Billed as the "Customer Appreciation Event," the party is the culmination of almost a week in Las Vegas where EMC is attempting to demonstrate to its customers that it does, too, notice that other things are going on in the storage industry besides bigger and bigger, more expensive boxes to hold data.
EMC is sort of the IBM of the storage industry — big, not necessarily terribly exciting or innovative, but continuing to be a major player because, remember big? Just like IBM can suddenly decide to make a particular technology front-page news by throwing a billion dollars at it, like it did with flash a few weeks ago, EMC can make a big deal about storage virtualization, software-defined storage, mobile, cloud, and so on simply by virtue of being EMC, even though other storage vendors have been doing it for years.
There's other places to read about the specific announcements so I won't go into them, other than to observe that EMC is saying you will be able to use them to have your own Facebook-like data center. Except the whole point of the Facebook's data center storage is that it uses commodity hardware, and if you're using commodity hardware, then what do you need EMC for anyway? I know, I know, it's a metaphor, never mind.
Befitting the conference's theme of "transformation," EMC seemed to be spending an awful lot of time explaining the various reorganizations it's had over the past few years, starting when CEO Joe Tucci decided he was going to retire, then changed his mind, followed by a lot of musical chairs between EMC and VMware, and culminating in the recent announcement of Pivotal, which rearranges yet more pieces of EMC and VMware.
At the same time, the company also spent a lot of time talking about the "third platform" — a conglomeration of mobile, big data, cloud, and so on, after the first platform of mainframes and the second platform of client/server. After all, if EMC can make mobile and the cloud sound like just another generational version of mainframes, it sounds more like they'll continue to be the logical alternative, right?
And of course EMC is going to do all it can to promote big data. Like Cowboy Curtis, who knows that "big feet" means "big boots," EMC knows that big data means big hardware to put it on, and nobody does it bigger than EMC.
Ironically, this was all happening against a backdrop of EMC announcing it was laying off more than 1,000 people, with VMware laying off another 800. The company said it was always doing this and that by the end of the year it would actually have more people than it started with. Okay. But seriously? After all the investment in hiring and training those people, the company sees no other way but to do a forklift upgrade of its employees?
On second thought, for EMC, maybe that isn't so surprising after all.
In any event, EMC has to at least go through the motions of being up on what users are interested in, lest it sound too much like another Bruno Mars number, "The Lazy Song" [mildly NSFW]:
Today I don't feel like doing anything
I just wanna lay in my bed
Don't feel like picking up my phone, so leave a message at the tone
'Cause today I swear I'm not doing anything
I'll be lounging on the couch just chilling in my Snuggie
Click to MTV so they can teach me how to dougie
'Cause in my castle I'm the freaking man