Mar 13 2013 10:19PM GMT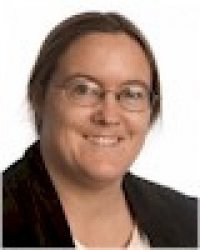 Profile: Sharon Fisher
How do you carve an elephant?
Simple. Take a block of wood and carve away everything that doesn't look like an elephant.
How do you make a virtualization company? Simple. Take VMware and carve away everything that doesn't look like a virtualization company. And then you spin it off.
EMC CEO and Chairman Joe Tucci announced today that the company was forming the Pivotal Initiative, comprising Pivotal Labs and Greenplum from parent company EMC, and Cloud Foundry, Spring and Cetas from VMware. It will be headed by former VMware CEO Paul Maritz, who was named chief strategy officer at EMC in July 2012, when speculation arose as to his future role. His role as chief strategy officer at EMC will now be shared with VMware CEO Pat Gelsinger and EMC COO David Goulden.
Altogether, Pivotal, which will technically come to life on April 1,  is 69 percent owned by EMC, 31 percent VMWare, with about 1,250 employees and $300 million in revenue, though Maritz predicted it could be a $1 billion business in five years.
"What the newly minted Pivotal Initiative brings to the table is Greenplum's parallel query and data processing strengths; Gemfire's ability to rapidly ingest events (lots and lots of events);  Cloud Foundry's application development and deployment strengths and Spring's Java rapid application development framework," writes Barb Darrow in GigaOm. Cloud Foundry, which is a platform as a service that currently runs on VMware, will now also run on Amazon Web Services, she added.
The companies had signaled their intention to form the spin-off in December and said more details would be available in the third quarter. With 18 days left in the quarter, apparently they figured they'd better get on the stick. Darrow said at that time that the effort, which had long been predicted, was the companies' attempt to better compete in the cloud space.
"Last December, while others in our industry suggested that VMWare was shedding its components that weren't performing to help its bottom line and to keep the company focused on its highly successful virtualization business, we said that that was nonsense — that there was something much bigger at play (especially because EMC's precious assets Greenplum and Pivotal Labs were involved), that EMC would be spinning off a new company and that its business would be Big Data Apps," agreed Virginia Backaitis  in CMSwire.
Bloomberg also talked about the stock aspects of the move, noting that VMware's stock has been falling and that Pivotal might eventually have an IPO.
The upshot is that VMware will also be able to focus more on its virtualization business. It said it expects to boost its annual revenue growth as high as 20 percent in coming years, according to Reuters.