Jul 22 2012 8:48AM GMT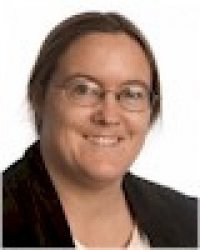 Profile: Sharon Fisher
EMC isn't known for having drama-filled management shakeups, which is why the most exciting part of the recent executive shuffle between it and VMware was when word leaked that VMware CEO Paul Maritz was on the way out before it became clear where he was going — to EMC as "top strategist."
Much handwringing ensued at first, with VMware stock dropping 3% and some analysts criticizing the company for taking its eye off the virtualization ball, with some industry watchers speculating he was being "pushed out" and might head an EMC cloud spinoff.
Now that Maritz' future at EMC is settled, and VMware is now headed by EMC chief operating officer Pat Gelsinger — himself often said to be a potential future EMC head — people are back to talking about how well EMC and VMware are doing, and stock for both companies went up.
In a world where CEOs resign 20 minutes after their appointment so they can collect a $44 million severance payment, you can't blame people for getting excited about EMC and VMware, where the most exciting aspect is whether CEO Joe Tucci is going to retire in 2012 or 2013. (He's now planning to retire in 2013. Unless he stays another year.)
Maritz is a former Microsoft executive with a lovely South African accent whose biggest claim to fame is coming up with the phrase "eating your own dog food" for companies that use their own products while Gelsinger is a former executive at Intel who was said to be being groomed for that CEOship. As always, EMC has a deep bench of qualified, non-drama-king executives.
VMware and EMC have an interesting relationship. VMware is 79% owned by EMC (and accounts for 60% of EMC's own value), but operates fairly independently for all that. While some observers speculated this may mean further grooming for Maritz as a potential CEO, and that Gelsinger moving to VMware meant he was no longer in the running, the Wall Street Journal and others seemed to believe the EMC CEO slot would primarily be between Gelsinger and CFO David Goulden, who was named COO.
Whether either Maritz or Gelsinger is expecting a child didn't come up — apparently that's only a issue for female tech executives — though the Wall Street Journal did mention that they were each planning to stay in the Bay Area to be close to grandchildren.