Aug 17 2015 3:06PM GMT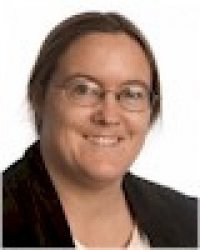 Profile: Sharon Fisher
Tags:
As you may recall, a year or so ago, activist investor Elliott Management Corp. took a large position in EMC stock, with the goal of "releasing shareholder value" – in other words, selling or reorganizing some of the pieces of EMC and VMware to make more money for stockholders. EMC CEO Joe Tucci has largely been resisting that effort, but a deadline is coming up that may mean something will happen – ranging from EMC buying VMware to VMware buying EMC.
How large is large? Reportedly it was more than $1 billion, which would amount to about 2 percent of its value, and also make it EMC's fifth-largest shareholder.
So if this is something that's been going on for a year, why the pressure now? It's because in January, Elliott and EMC made a "standstill agreement," which basically means that Elliott would not publicly pressure the company into divesting its holdings in VMware, in return for getting two people on the board of directors, writes Martin Blanc in Bidness Etc.. However, that agreement is set to expire in September, writes Anne Shields in Market Realist.
Moreover, Tucci's on-again, off-again retirement is on again, Shields writes. "EMC's CEO, Joe Tucci, is also under tremendous pressure to get EMC on the right track before he retires," she notes. "David Goulden, CEO of EMC's information infrastructure unit, as well as Patrick Gelsinger, VMware's present CEO, are seen as equal contenders for EMC's future CEO position."
It might sound weird for the subsidiary VMware to buy out the parent EMC, but it makes sense because VMware stock is worth more than EMC stock, writes Blanc. "The move would likely be backed by Elliot Management as it will unlock more value for investors," he writes. "Secondly, VMware already makes up for 73% of EMC's entire market capitalization, so it makes more financial sense."
Also, in some ways, VMware is the stronger company, with EMC facing pressure from flash drive manufacturers, commodity storage manufacturers, and other sources.  "EMC would emerge weaker than before," writes Arik Hesseldahl in Re/Code, which started this whole speculation. "An EMC-minus-VMware scenario leaves the parent with a value of about $11 a share, or less than half what it's trading for now."
A VMware acquisition would work like this, according to Hesseldahl: "VMware would issue somewhere between $50 billion and $55 billion worth of new shares," he writes. "A portion of those shares — about $30 billion — would be used to cancel EMC's 80 percent stake in VMware, which currently has a market value of $38.5 billion. The remaining new VMware shares would be issued to current EMC shareholders, who will also get some cash generated from the issuance of about $10 billion in new debt."
Putting VMware in charge would also make the merged company more forward-looking. "Inverting the company to make VMware the pinnacle would send a message that says storage hardware is not the future and virtualization/cloud (whatever that means) is where the world is headed," agrees analyst Chris Evans. It would probably also play better with the companies' various partners, he adds.
Ultimately, some sort of acquisition between the two companies wouldn't have much effect in the long run about how they operate, writes Chris Mellor in The Register UK. "Not much would have changed fundamentally, on the good ship EMC, apart from the deck chair arrangement and signage," he notes.
One big change? Integrating the two companies could reduce their operational expenses by almost $1 billion, writes Shields. And indeed, the most recent EMC earnings call hinted at such a possibility, with the company promising $850 million in savings by the end of 2016, though it didn't say how.
That said, the stock market wasn't necessarily thrilled about the potential merger news, particularly from the VMware side, writes Shields. "EMC shares rose more than 3%, whereas VMware shares fell more than 5% on August 5, 2015," she notes.