Jan 31 2016 8:38PM GMT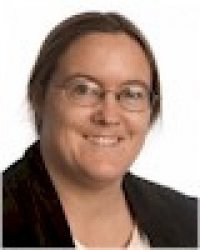 Profile: Sharon Fisher
Tags:
Okay, nobody thought that a merger the size of October's marriage between EMC and Dell would be done this soon. But there've been a number of bumps in the road that are making some analysts – and, possibly, customers – concerned.
This past week, EMC held its quarterly earnings call, and the rumblings about the merger were such that CEO Joe Tucci made a point of saying, yes, the merger was still happening and still on track to close by October — if only because the deal included "significant penalties" should either side fall down on the job. (EMC would pay $2.5 billion to terminate the deal; Dell would be out $4 billion, according to the Wall Street Journal.)
EMC has made a number of changes to the merger in response to criticism, writes Barb Darrow in Fortune. "They reversed their stated plan to move VMware's vCloud Air product into EMC's Virtustream enterprise cloud unit because VMware shareholders didn't like the idea," she writes. "And, on New Year's Eve, EMC said it was taking a $250 million charge related to its previously announced plan to cut $850 million in costs, including layoffs."
The opinions of VMware shareholders are relevant because VMware is a big part of this merger. EMC owns about 80 percent of VMware, and VMware also provided about three-quarters of EMC's value. Also, part of the way the deal is being funded is through VMware being considered a "tracking stock" that is intended to sweeten the deal to shareholders by as much as $9 per share – but some analysts are valuing that part of the transaction as essentially worthless at this point, writes John Shinai for USA Today.
That's why another action also made watchers of this merger nervous: VMware said last week that it is laying off about 800-900 people, or about 5 percent of the company. In addition, VMware's CFO is resigning and is being replaced by EMC's CFO. VMware stockholders are reportedly concerned that the company will end up getting sold to help finance the Dell-EMC merger and they'll lose money, writes Scott Ard in the Silicon Valley Business Journal.
EMC's earnings were slightly less than expected. "EMC logged a profit of $771 million (39 cents a share), off from $1.15 billion, (56 cents a share) from a year ago," Darrow writes. "Excluding merger-related costs and other items, earnings per share fell to 65 cents from 69 cents. Revenue fell 0.05% to $7.01 billion. Analysts had expected 65 cents profit on $7.12 billion in revenue."
Analysts didn't blame the merger for the slowdown, just the same sorts of things that have been hurting EMC in recent quarters all along — the adoption of cloud storage, software-defined data centers, and price declines of flash-based storage solutions, writes Morningstar. On the other hand, Tucci reportedly blamed "angst" about the merger as part of the reason for the slowdown, writes Curt Woodward in the Boston Globe. The value of the dollar is also a factor.
In case you forgot, EMC had lower earnings last quarter, too, just a couple of weeks after the merger was announced.
Moreover, since the announcement, both EMC and VMware stock have dropped in value. EMC stock was around $33 a share in October, and now is well under $30 a share, Shinai writes. This is a problem because the deal is predicated on EMC stock being valued at $24.05. If the stock price falls below that level (which it did during at least one point during the week), it's going to be tough to complete the acquisition, he writes. VMware stock has dropped 40 percent in that same period, he adds.
The result is that the value of the deal has dropped by $9 billion, to only $58 billion, according to the Wall Street Journal.
There's also concern that Dell might have trouble raising the $40 to $50 billion in debt required to close the deal, writes Billy Utt in AustinInno.
Further down the pike, there's some concern that EMC may have trouble retaining its employees if they're concerned about the company's future, writes Scott Kirsner in BetaBoston.
"We're confident. We know what we're doing," Woodward quoted Tucci as saying on the call.
We shall see.