Feb 5 2011 2:25PM GMT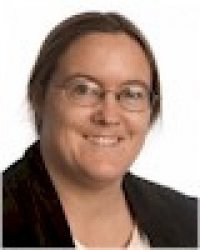 Profile: Sharon Fisher
It didn't take long for the question of "How did Egypt shut down the Internet?" to "Could it happen here?" and "What do we do if it does?"
To many people in U.S., the first inkling of trouble in Egypt was not from the political pages, but from Facebook, Twitter, and the press talking about the technical issues of the Egyptian government shutting down the Internet.
U.S. Senator Joe Lieberman (ID-Conn.) attempted to leverage the Egyptian situation as a means of encouraging interest in his own cybersecurity bill, which has been languishing in the U.S. Congress since June 2010 (and a previous version before that). While many media reports acted as though Lieberman's action was new, it was the same old bill, and in fact no new actions have been taken on implementing the so-called internet kill switch in the U.S. — which, in fact, actually limits the authority to shut down the Internet that the President already has.
But for those panicked that President Barack Obama was planning to shut down the Internet, the Egyptian situation might have been a blessing a disguise. In the same way that "The Net interprets censorship as damage and routes around it," as Internet pioneer John Gilmore put it in Time magazine in 1993, the Internet is likely to interpret attempts at government control the same way. Even during the week or less that the Egyptian Internet was down, people both inside and outside Egypt were looking for — and found — workarounds.
"All these alternative routes to the Internet popped up in less than five days," said writer Mike Elgan. "The longer the shutdown dragged on, the more new ways to connect went online. It's now clear that any sustained Internet shutdown could be circumvented no matter what.
Moreover, freedom-of-information advocates — and savvy companies — worldwide will learn from the Egyptian shutdown and construct services intended to circumvent future attempts, pundits said.
"Back before the internet, many of us early computer hobbyists networked on something called Fidonet. It was a simple peer-to-peer network where users' computers would just call each other at night through their old-fashioned modems, exchange information and then move on. It was slow — e-mail could take a day or two to reach someone under this scheme — but it suggested a way of doing things independent of a centralized authority," reminisced media theorist Douglas Rushkoff in CNN.
While this might require that we go back to dial-up Internet, it seems clear that the Egyptian incident will act as a wake-up call for anyone concerned about government Internet intervention.