Nov 30 2014 10:45PM GMT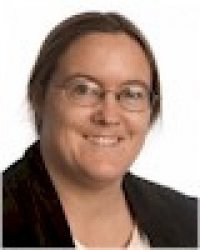 Profile: Sharon Fisher
Tags:
We wrote in February about the notion of legal and discovery issues around wearable technology such as Google Glass and smartwatches, and as an aside joked, "Not to mention the wealth of data preserved by a Fitbit."
Little did we know.
In what is being billed as the first case of its kind, an attorney is using data from a client's Fitbit as evidence of a client disability in a lawsuit.
For a client's accident injury claim, the McLeod Law Office will start processing data from their client's Fitbit to show that her activity levels are now under a baseline for someone of her age and profession, demonstrating her injury, according to Forbes. Lawyers for the office say they're working on other similar cases as well. 
And that's just the beginning, attorneys say. In the same way that legal teams now comb Facebook pages looking for evidence that a supposedly disabled person is actually secretly swimming or hiking, they expect Fitbits and similar devices to be used to demonstrate that the person isn't so sick or disabled as all that. The development could see insurance companies, for example, insisting that claimants undergo assessment via fitness tracker, Samuel Gibbs writes in the UK newspaper The Guardian.
"Privacy considerations aside—and there are many—wearables are yet another example of how technology may be a gold mine of potentially relevant ESI [electronically stored information] for use in litigation," attorney Neda Shakoori wrote in August. 
"Wearables data could just as easily be used by insurers to deny disability claims, or by prosecutors seeking a rich source of self-incriminating evidence," writes Kate Crawford in the Atlantic. But there's more. "In America, the Fifth Amendment protects the right against self-incrimination and the Sixth Amendment provides the right in criminal prosecutions 'to be confronted with the witnesses' against you," she continues. "Yet with wearables, who is the witness? The device? Your body? The service provider? Or the analytics algorithm operated by a third party? It's unclear how courts will handle the possibility of quantified self-incrimination."
Not to mention, will legal firms be able to subpoena your cloud provider if that's where your fitness data is stored? How much are they going to fight to protect you? If it's stored in your phone, will you need to provide your password? And how does this all fit into HIPAA and other health information privacy rules? (Apple has already said, for example, that health data can't be stored on the iCloud and that any health data on an iPhone has to be encrypted.)
"It might seem odd at first (particularly to non-tech savvy judges), but it's no different than any other type of e-discovery that has come before," writes attorney Keith Lee in Above the Law. "Another question is how will companies like Fitbit respond. There is no mention of providing access to your data in response to a legal inquiry in Fitbit's Terms of Service. The client in the above matter is voluntarily providing her data to help her case, but what happens when Fitbit is subpoenaed to provide data? Will they push back, citing user privacy, or immediately comply?"
Two other factors make this issue even more problematic. First, wearables aren't necessarily consistent in how they track your activity. "The Jawbone UP, Nike Fuelband, Fitbit, and Withings Pulse all have their own peculiarities in how they work: Some will count moving your arms around as walking (which is great if you want writing to count as exercise), others can't easily register cycling as activity," Crawford writes. "This 'chaos of the wearable' might be merely amusing or frustrating when you're using the data to reflect on our own lives. But it can be perilous when that data is used to represent objective truth for insurers or courtrooms."
Second, as in the McLeod case, not just the raw data is  being used. "Now that data is being further abstracted by analytics companies that create proprietary algorithms to analyze it and map it against their particular standard of the 'normal' healthy person," Crawford adds.
This also, as we discussed earlier, hypothetically makes Fitbits subject to discovery, meaning you can get in trouble for wiping or otherwise failing to preserve the data on it.
Nobody's saying that people will be required to wear a Fitbit as proof of fitness, or lack thereof. Yet. But in the same way that some car owners and renters are required to install a GPS unit on their vehicle, could it be far behind?