Dec 26 2018 10:12AM GMT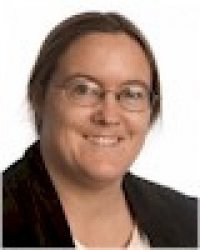 Profile: Sharon Fisher
Tags:
eDiscovery is kind of a funny thing. Every few years, the rules governing it change, but it takes a couple of years after that to see the effect, based on case law.
As you may recall, a new set of rules for the Federal Rules for Civil Procedure (FRCP) took effect in December, 2015. (That was after the original set, in 2006.) These included a number of amendments intended to streamline the preliminary steps of the legal process by as much as half. Several other amendments reduced the number and length of depositions, requiring more specificity in objections, and required that participants consider proportionality — basically, be reasonable in their e-discovery demands.
So, how are they working out?
Sadly, Gibson Dunn has not yet released its frighteningly complete set of ediscovery case law for 2018. Nonetheless, there are still some conclusions that can be made. (Heck, iDiscover released its Top 5 eDiscovery Trends for 2018 in August.)
It's still possible to get ginormous sanctions for having the court believe that you're withholding documents. In Klipsch Group, Inc. v. ePRO E-Commerce (2d Cir., Jan 25, 2018), the company allegedly spoiled discoverable information, writes Michael Hamilton in Legaltech News. "Namely, the defendant:
Failed to place adequate legal holds on electronic data including emails;
Did not disclose 40,000 relevant sales documents; and
Manually deleted thousands of files and emails," he writes.
As a result, the company was slapped with a $2.7 million fine. To add insult to injury, it was only a $20,000 case to begin with!
The legal system is still trying to figure out the nuances of technology-assisted review (TAR), or the notion of using artificial intelligence to help weed out documents in eDiscovery. In particular, the current question is whether that needs to be disclosed, writes Casey Sullivan – a really funny guy — in the Logickull blog. "If you are going to use robots to 'review' documents without actually having a human being put eyes on them, do you need to disclose this to the other side beforehand?" he writes. "It's a debate that still rages with staunch proponents on either side — the human sides (the robots don't seem to care) — which came to light most recently, with a side of dry, English wit in Triumph Controls UK Ltd & Anor v Primus International Holding Co & Ors[2018] EWHC 176 (TCC) (07 February 2018)."
In response to figuring out the nuances, some courts are going into voluminous detail, Sullivan writes. "In Re Broiler Chicken Antitrust Litigation, 1:16-cv-08637 (N.D. Ill. Jan. 3, 2018) has been hailed as the ne plus ultra of TAR protocols, with eight pages of exacting detail that appear, at least to some, as the ultimate means to avoid further TAR disputes," he writes. "Yet, to others, the very precision of the In Re Broiler Chicken protocol is the precise reason that it will be the sine qua non cause of endless discovery disputes." But the case did have one advantage, he adds. "The one thing that we can know at this time is that the case certainly has been the cause of endless and endlessly awful chicken-related puns, a temptation which we will, perhaps surprisingly, ourselves resist (if only because that it's just too… easy)."
Courts are still learning to figure out how eDiscovery relates to social media, texting, and other communications systems, especially for ones intended to be ephemeral. If a company (or a government) is using an app that automatically destroys messages, is that just good document hygiene or a way to evade detection? And just how long do you need to keep texts and social media posts around, anyway?
In the case high-profile Waymo v. Uber Technologies, Uber used ephemeral apps to quickly erase any messages they made, writes Victoria Hudgins in Legaltech News. "Waymo claimed Uber used the apps to minimize its paper trail," she writes. "[U.S. District Judge Xavier ] Rodriguez said the case questioned when companies can circumvent the duty to preserve and if there's a duty to preserve messages in message-deleting apps. If companies allow employees to communicate through a message-deleting app about a product at issue, they must ensure the messages aren't deleted, Rodriguez advised."